Strap in for an adventure like you've never experienced before. Take Flight at the Wilderness is the Midwest's premier fly ride, and the first fly ride in the Wisconsin Dells. Since opening in 2020, it's become a favorite attraction for both Wilderness guests and the public!
You might be asking yourself, "what exactly is a fly ride?" Imagine being buckled securely into your seat and suspended in the air in front of a ginormous screen that's playing the film of your choice. Throughout the film, your seat will roll, dip, and glide along to synchronize with the actions on screen for a totally immersive experience like no other.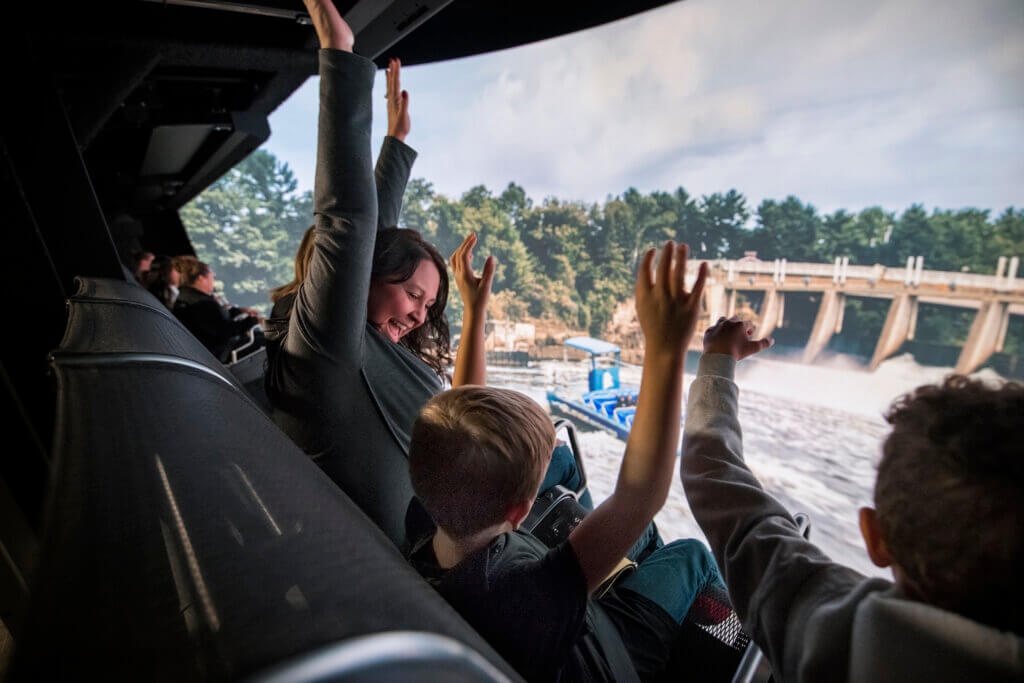 Take Flight offers several films to choose from, but be sure to keep an eye on their website because a new film is coming in 2022!
POLAR EXPRESS™: JOURNEY TO THE NORTH POLE is back for its second holiday season, but with a new extended cut! The stunning new scenes are designed to create a more exhilarating ride.
FLYING WILD is Take Flight's original feature film that takes you on a sensory, cinematic adventure, soaring over some of the most iconic national parks and landmarks in the country (including Wisconsin Dells)! During your flight, you'll feel a slight mist as you soar over lakes and oceans, and you might catch scents of fresh pine as you fly over trees and forests.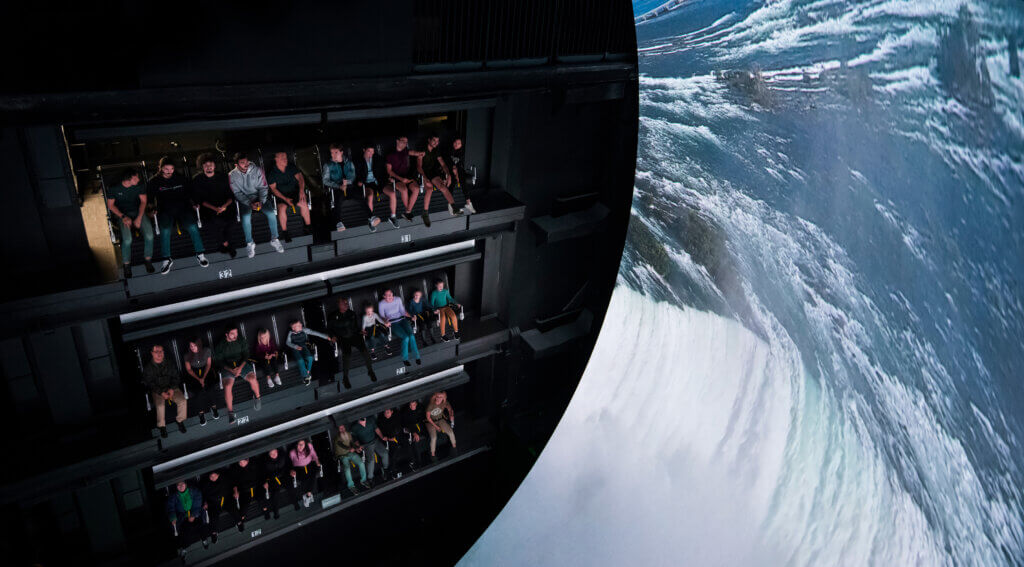 Enjoyed by visitors ages 4 to 104, Take Flight is an experience not to be missed.