From the 160-ft crest of the Hades roller coaster, it's clear why MT. OLYMPUS WATER & THEME PARK is the ultimate Dells experience. If you look to your right, you'll see the enormous Trojan Horse straddling the go-kart track. If you look to your left, there is the ancient Hotel Rome! From this vantage point, you can see that Mt. Olympus has it all.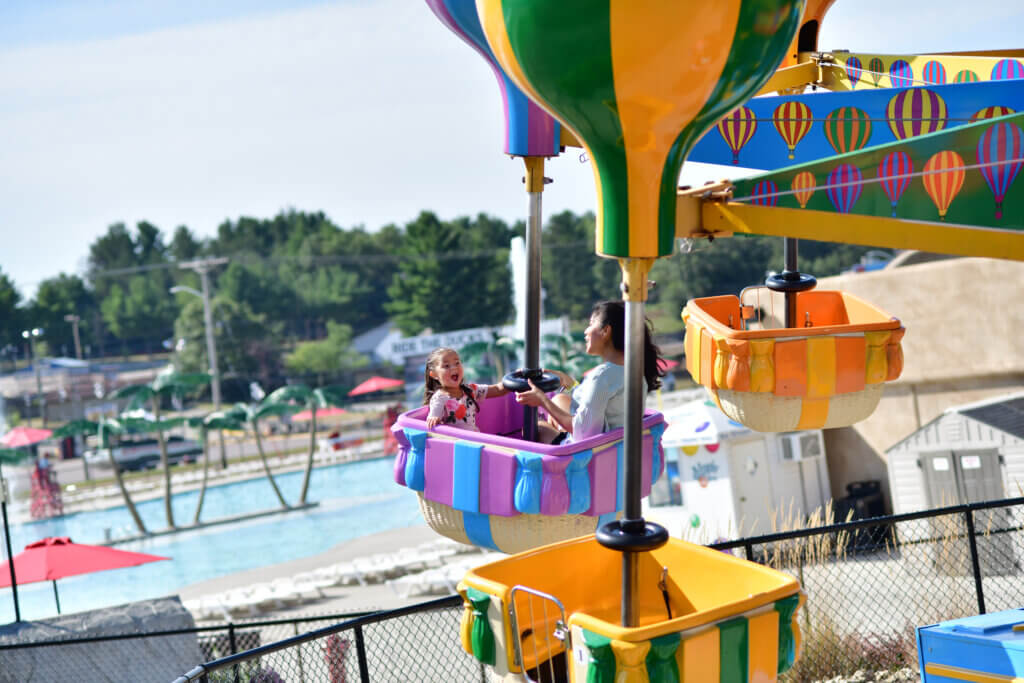 For adrenaline-enthusiasts, one of the biggest attractions is the collection of thrilling roller coasters. Mt. Olympus is home to the world's first upside-down wooden roller coaster, and the world's longest underground tunnel! With fearsome 90-ft drops and monstrous speeds of up to 70 mph, you will be twisting and turning through the most exhilarating rides of your life.
Thrill-seekers will also love the variety of go-kart tracks that the theme park has to offer. Hermes Turbo Track is the fastest track at Mt. Olympus and presents a special challenge for any speed-demon who dares to take it on!
Mt. Olympus' waterparks aren't short on thrills either. Demon's Drop is one of the world's steepest and fastest water slides, featuring an 85-ft sheer drop. This slide feels like a free-fall and has been described as a heart-stopping, devilish experience!
You can also find excitement in the 9-ft waves of Poseidon's Rage. This vast wave pool is filled with wave after wave of water-rushing exhilaration and endless entertainment.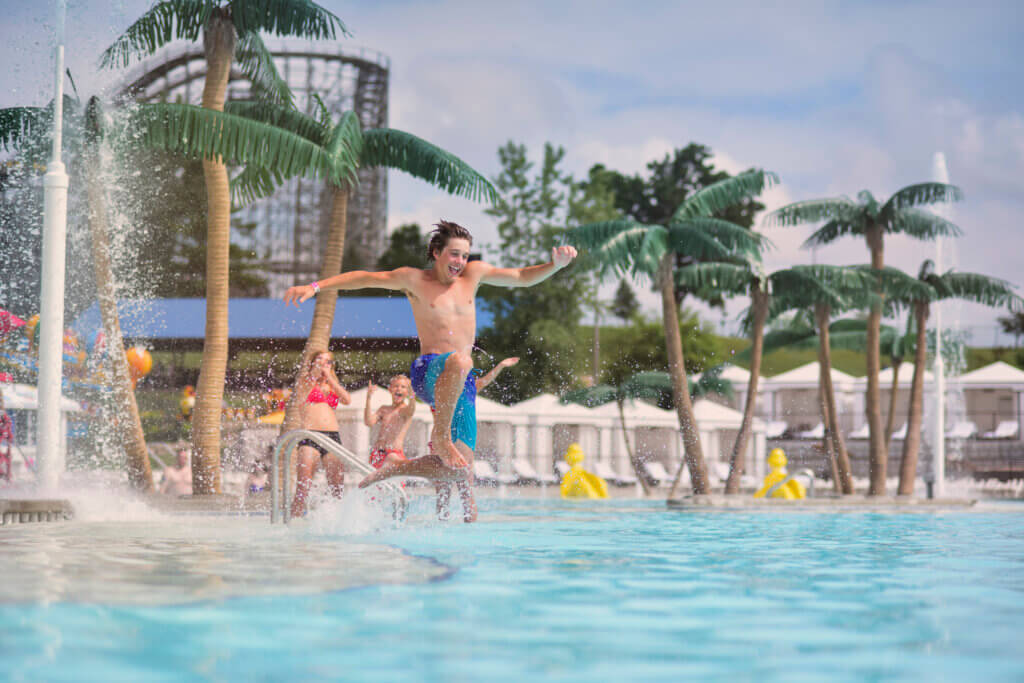 If you're looking for a more relaxing way to escape the heat and enjoy some time with family, Mt. Olympus has plenty of wave pools and lazy rivers to keep you and the kids cool and entertained all day.
After a long day of splashing in the lost city of Atlantis or racing round and round Helios' go-kart track, visitors can take the short walk back to Hotel Rome or one of the other nearby resort rooms.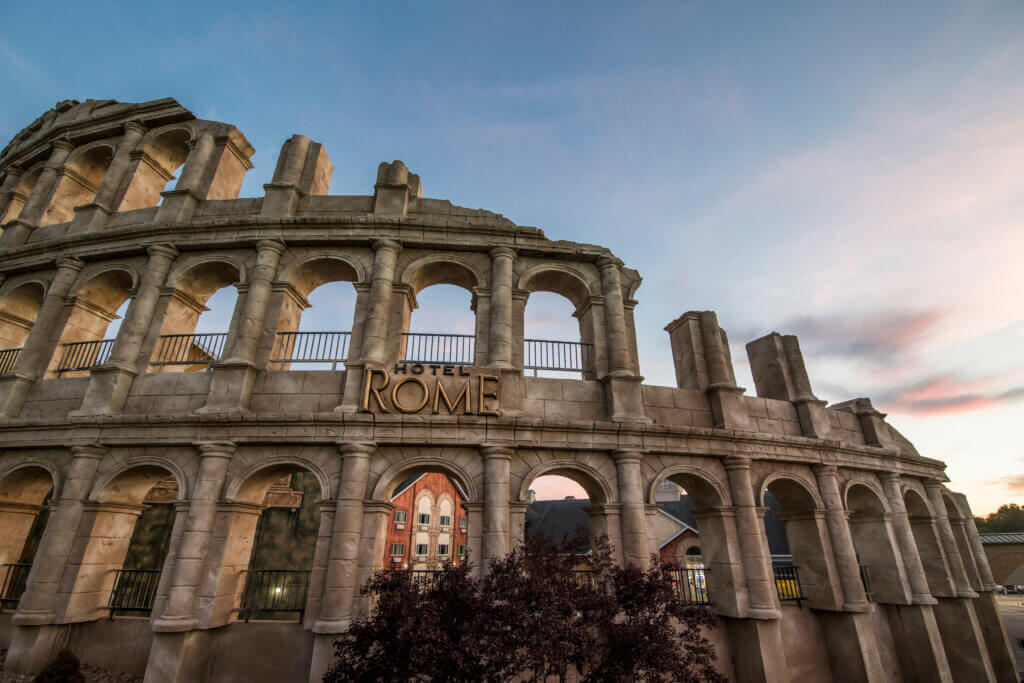 While Mt. Olympus offers great pricing on lodging all summer long, the water and theme parks are also open to the public seven days a week if you're just looking to take a Dells day trip! Whether you're in search of a laid back family vacation or an exhilarating Greek getaway, Mt. Olympus has it all!