Brunch: one meal to rule them all. There is no such thing as a bad day that started with waffles and mimosas, so let us share some of the best spots in the Dells to get your brunch on!
Serving from 10am-1pm on Sundays only
For just $25 on Sundays, TRAPPER'S TURN serves up a killer all-you-can-eat brunch buffet that includes not only an impressive spread of food choices, but also a mimosa! Among the highlights from the buffet table are a salad bar, made-to-order omelettes, prime rib, crepes, three varieties of eggs Benedict, and fancy mini desserts! What are you waiting for?!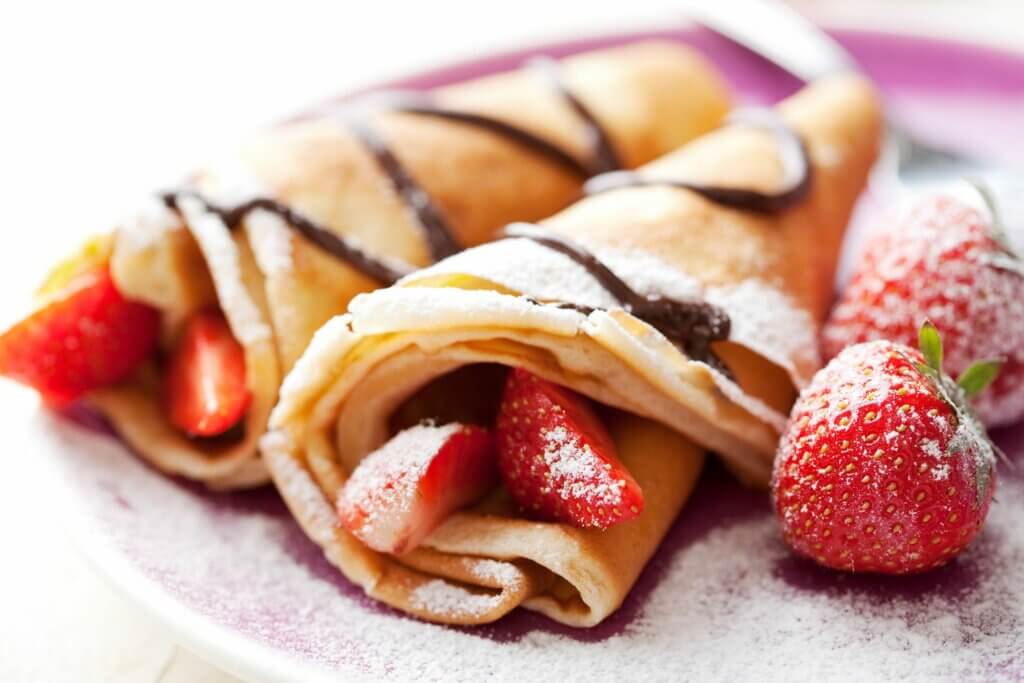 Saturdays and Sundays ONLY from 10am-2pm
HIGH ROCK CAFE offers a modern twist on your classic brunch favorites. With menu items like the Bruschetta Omelette and Cinnamon Pancake, it's no wonder High Rock ranks high among local favorites!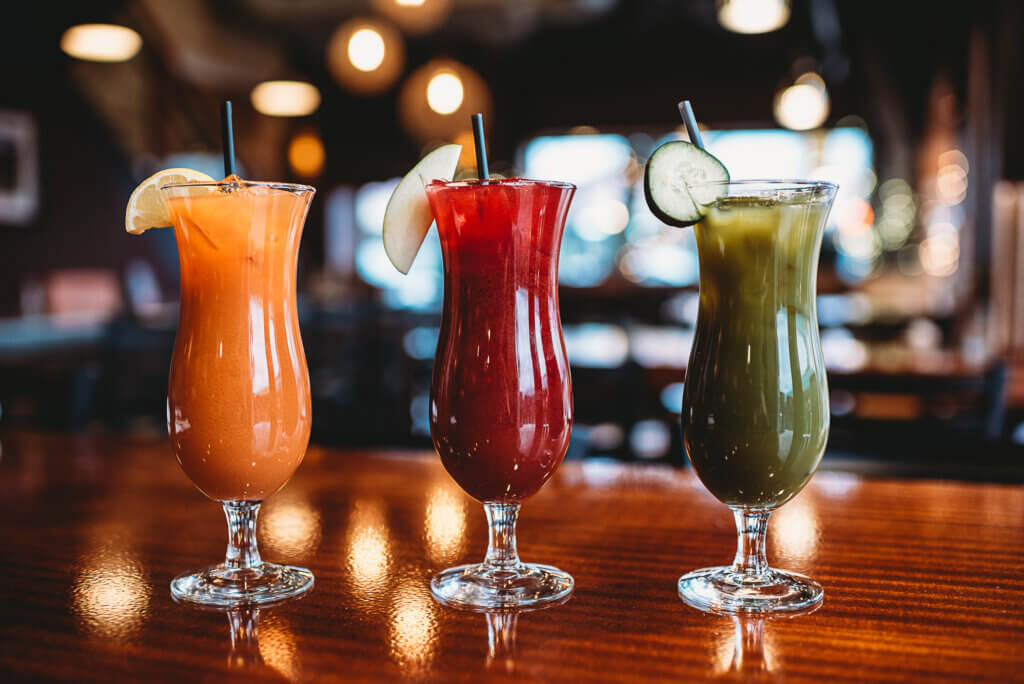 Serving daily from 6:30am-1pm
At BELLA GOOSE, you'll find a trendy interior, gorgeous views of the Wisconsin River, delicious breakfast sandwiches and pastries, and caffeinated sips and smoothies! If you happen to come on a Saturday or Sunday, you'll get the chance to enjoy the Weekend Waffle Bar as well! They do have limited seating though, so try to get there early!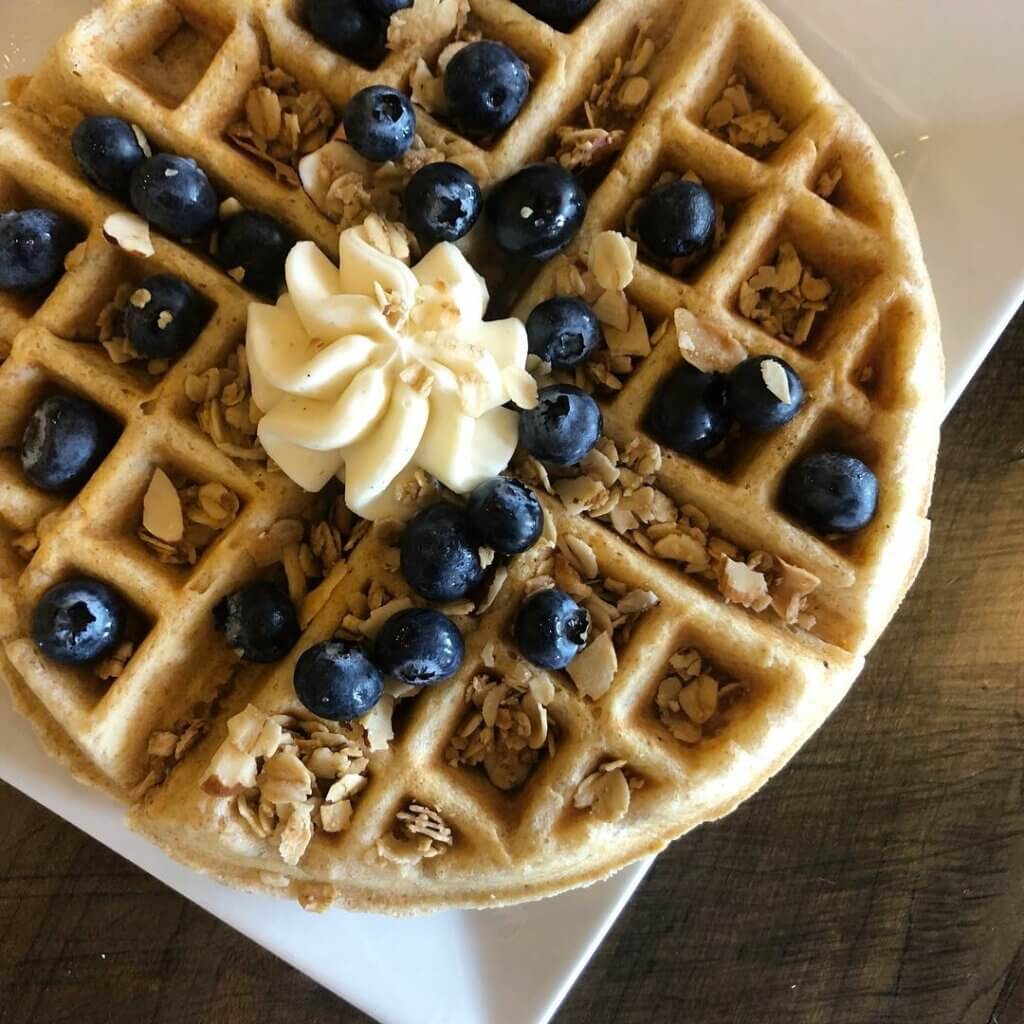 Serving M-F 7:30-11am, Sat & Sun 7:30am-12pm
As you can probably tell from their name, THE KEG & PATIO has a huge outdoor dining space that is well-enjoyed by many during patio season. They are known for their fresh-squeezed OJ (and mimosas) as well as their homemade Bloody Mary mix! As you sit in the sun and sip on your boozy brunch cocktails, you might even get to enjoy some live music from local performers!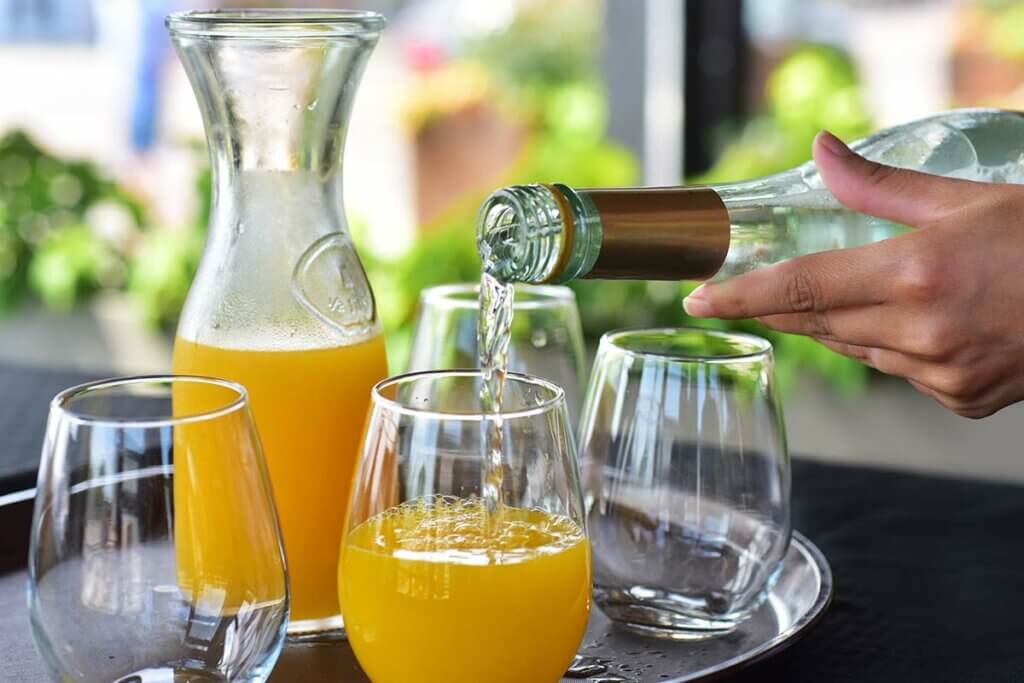 Serving from 6:30am-2pm
Not to be confused with the chain, DENNY'S DINER is a classic diner with loads of memorabilia to take you back to the good old days. While they have plenty of delicious menu options to choose from, you won't want to miss out on their world famous cinnamon rolls! Be sure to get extra frosting for the full experience!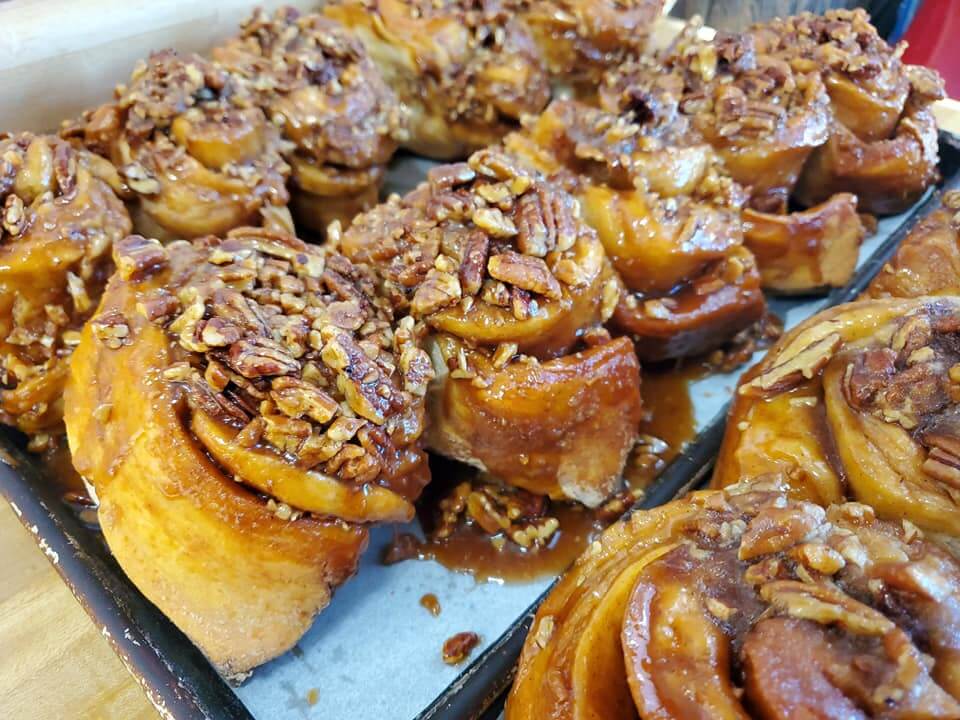 Serving from 7am-noon
PAUL BUNYAN'S COOK SHANTY proudly serves an all-you-can-eat lumberjack-style (aka: family-style) breakfast. They make homemade buttermilk sugar donuts every morning, served fresh and warm to your table. If you don't have room after all the other delicious food, the donuts are available to-go as well!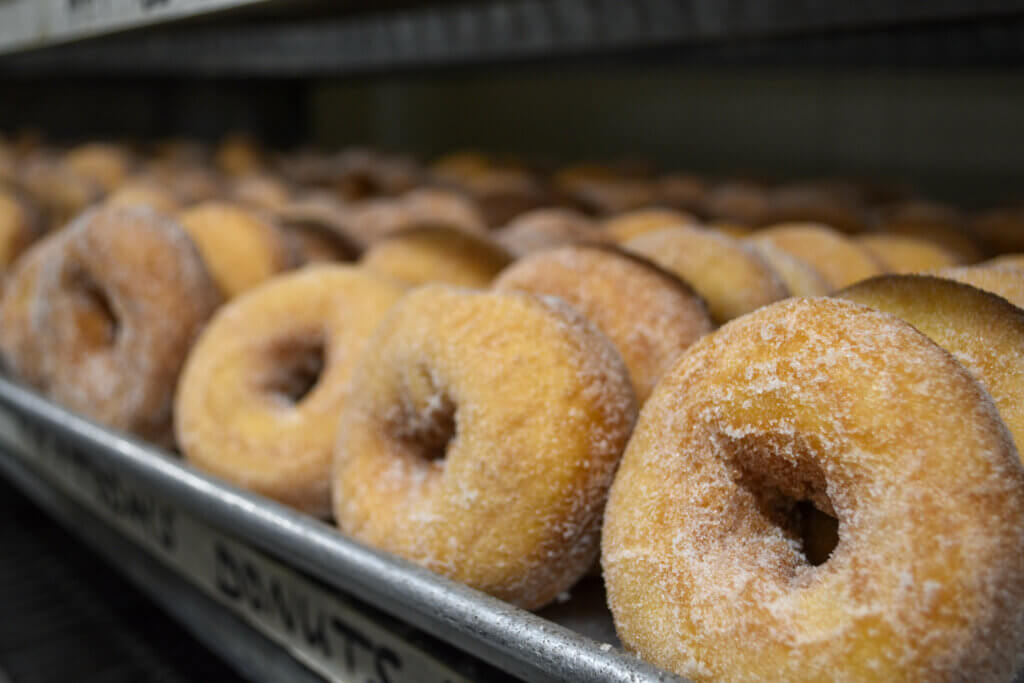 Serving from 8-11am
RIVER'S EDGE PUB & GRUB is a unique and rustic building built around an old oak tree. They have a huge indoor aquarium (4,000 gallons!) and serve a delicious cabin-style breakfast. There's lots of room for the whole family so you can all indulge together!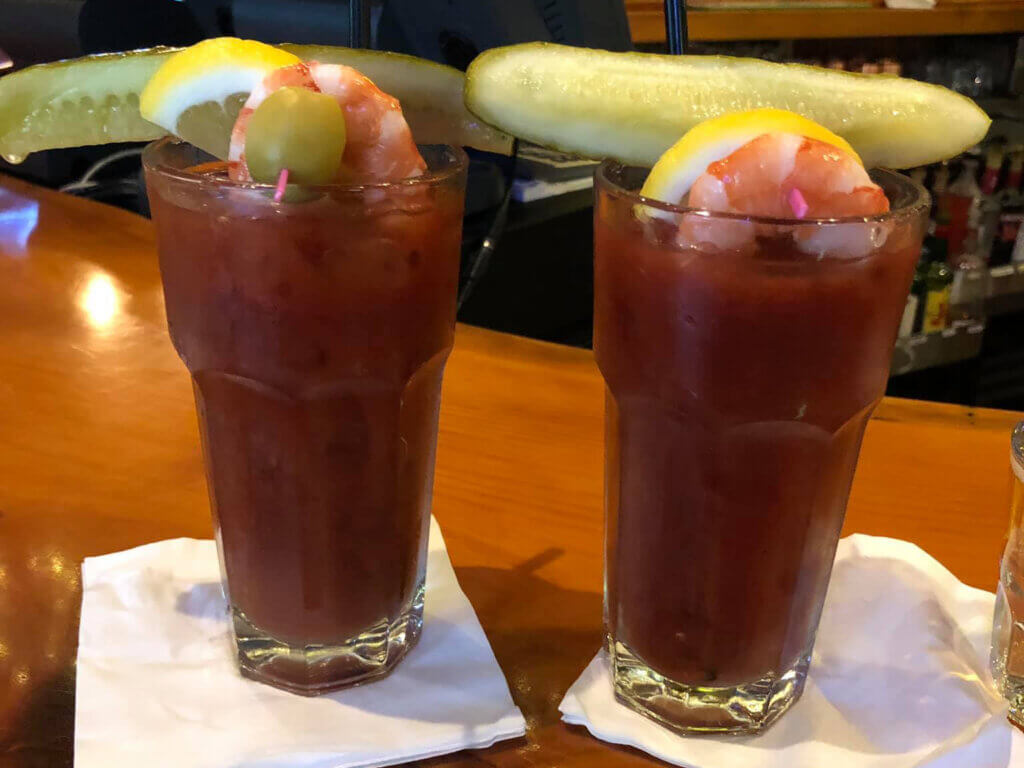 Myrt & Lucy's Chat & Chew Family Restaurant
Serving from 8-11am, closed Tuesdays
You won't go hungry with the huge portions at MYRT & LUCY'S! They offer delicious and affordable old-fashioned comfort food like Chicken & Waffles, Corned Beef & Hash, and Biscuits & Gravy.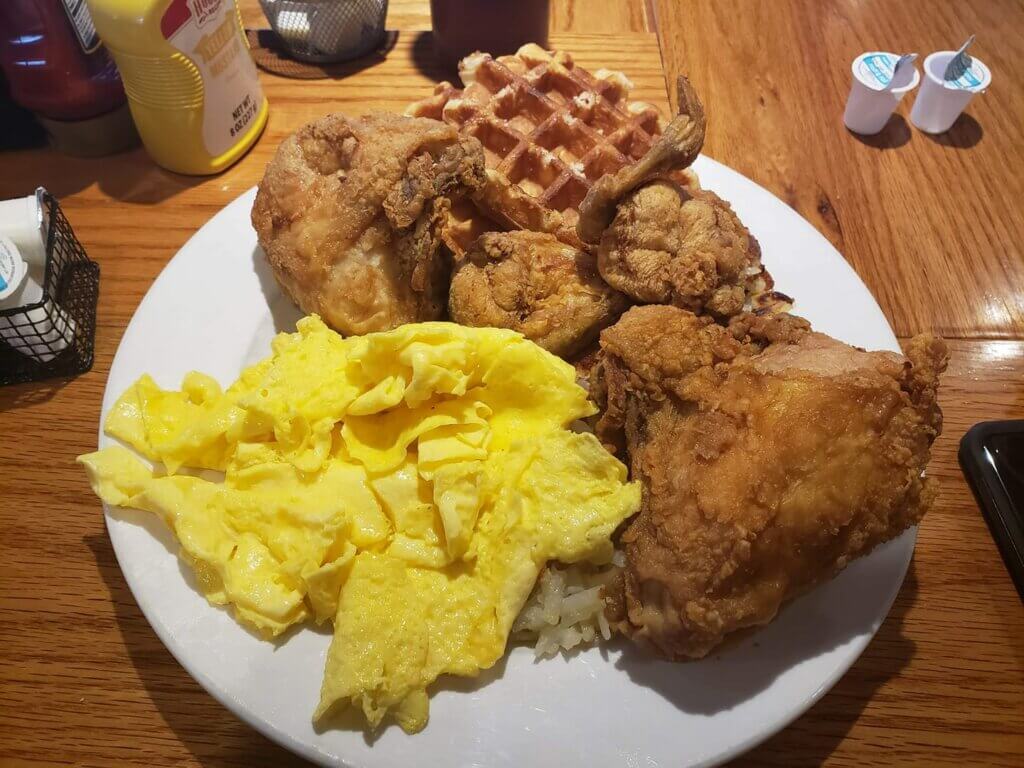 Spring Brook Sports Bar & Grill
Serving Friday, Saturday, and Sunday from 8-11am
SPRING BROOK is home of the famous Monster Mary – a 50 oz pitcher, weighing in at around 7 lbs and topped with 2 locally raised beef patties on toasted garlic bread⁠, 4 smoked chicken wings in tangy buffalo sauce⁠, 2 kinds of olives⁠, pickled brussels sprouts⁠, pickled mushrooms⁠, Genoa sausage⁠, fresh Wisconsin cheese curds⁠, spicy pickles⁠, beef sticks⁠, pickled eggs⁠, haystack onions⁠, and is paired with 2 beer chasers. Need we say more?!
Happy Brunching!