Wake up to perfection with the best Dells breakfasts! Fuel your vacation with the most important meal of the day at some of our local faves.
1. BELLA GOOSE COFFEE
At Bella Goose you'll find a trendy interior, gorgeous views of the Wisconsin River, delicious breakfast sandwiches, pastries, craft coffee, and our all-time favorite comfort food, biscuits and gravy! Our mouths are already watering just thinking about it!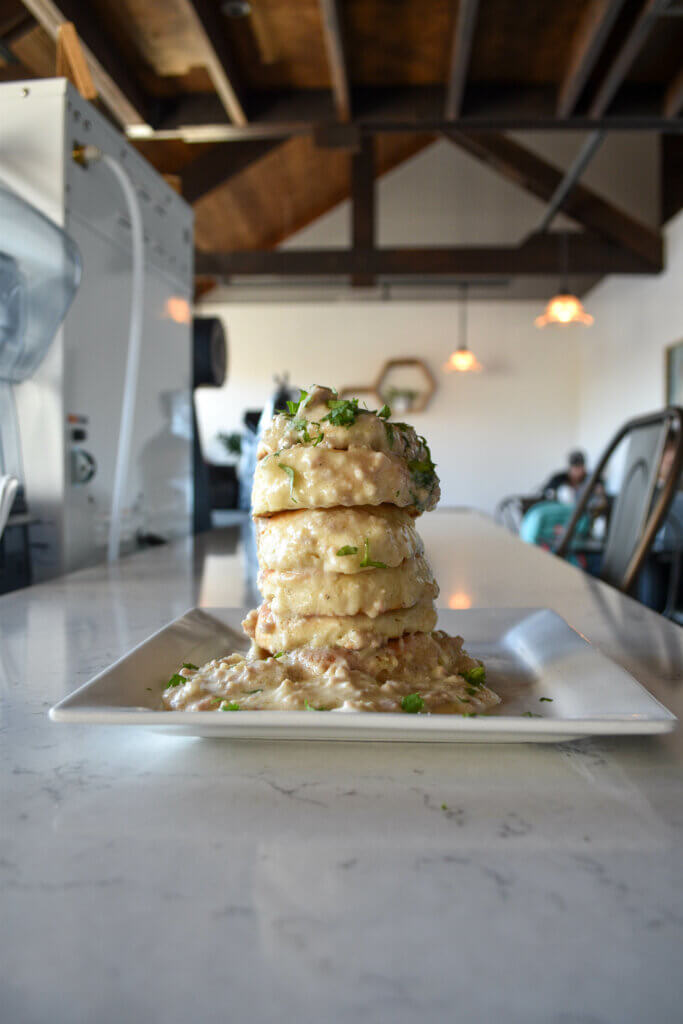 2. THE KEG & PATIO
As you can tell from their name, The Keg & Patio has a huge outdoor dining space that is well-enjoyed by many during patio season. They are known for their fresh-squeezed OJ – the key ingredient for top-notch mimosas and mimosa take-home kits!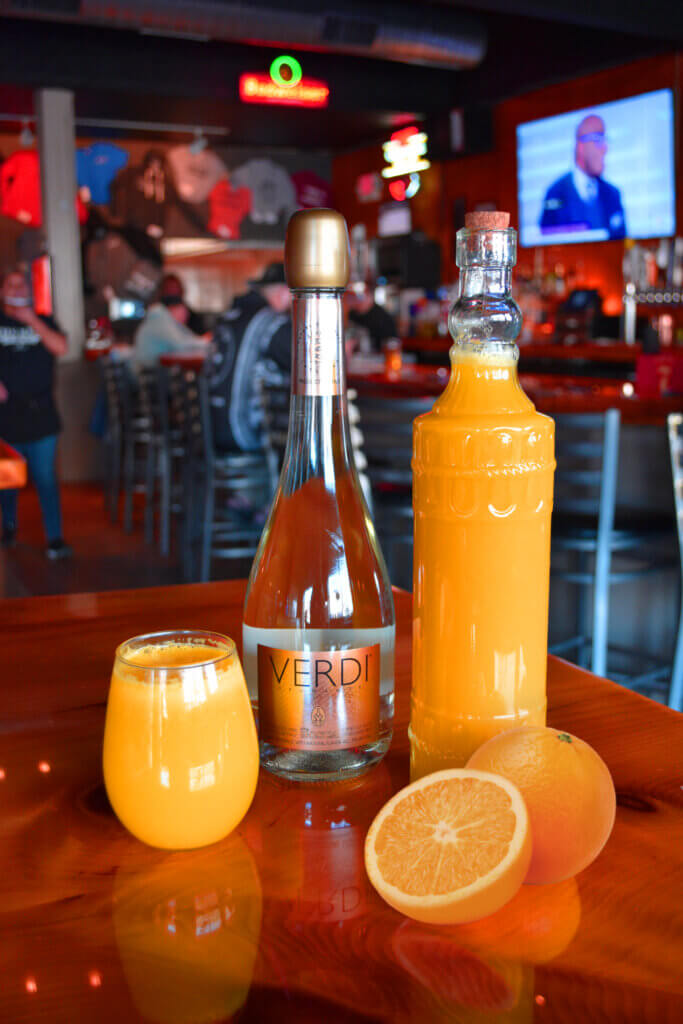 3. PAUL BUNYAN'S COOK SHANTY
Paul Bunyan's proudly serves an all-you-can-eat lumberjack-style (aka: family-style) breakfast, but the real highlight is the homemade buttermilk sugar donuts that they make fresh every morning and serve to your table, still warm. If you don't have room after all the other delicious food, the donuts are available to-go!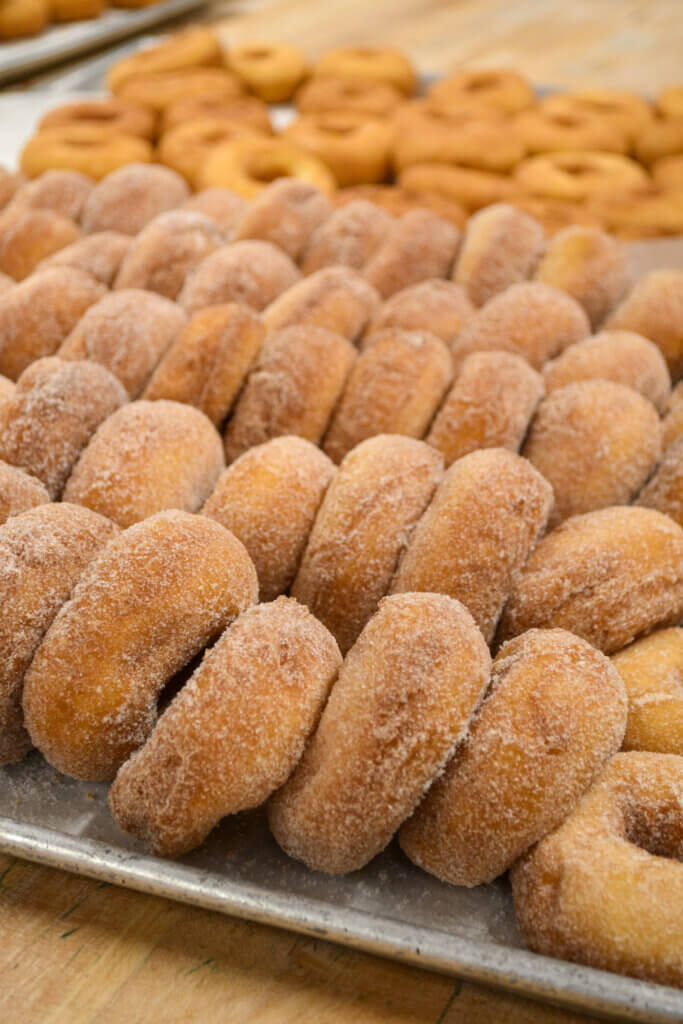 4. SPRING BROOK SPORTS BAR & GRILL
Spring Brook is home of the famous Monster Mary! Weighing in at a whopping 7 lbs, it's a 50 oz Bloody Mary topped with 2 locally-raised beef patties on toasted garlic bread, 4 smoked chicken wings in tangy buffalo sauce, chicken nuggets, mini corn dogs, 2 kinds of olives, Genoa sausage, fresh cheese curds, spicy pickles, beef sticks, pickled eggs, haystack onions, and paired with 2 beer chasers. NEED WE SAY MORE?!