For nearly four decades, Pizza Pub has been serving slices hotter and fresher than the looks Gen Z is serving on TikTok. As the seasons keep changing and the way of pizza evolving (*cough cough* take out please), they continue to meet the need and hit that cheesy mark! From homemade dough made each and every morning, to a secret sauce recipe that has been tempting your taste buds since 1983, Pizza Pub truly delivers some of the best 'za around.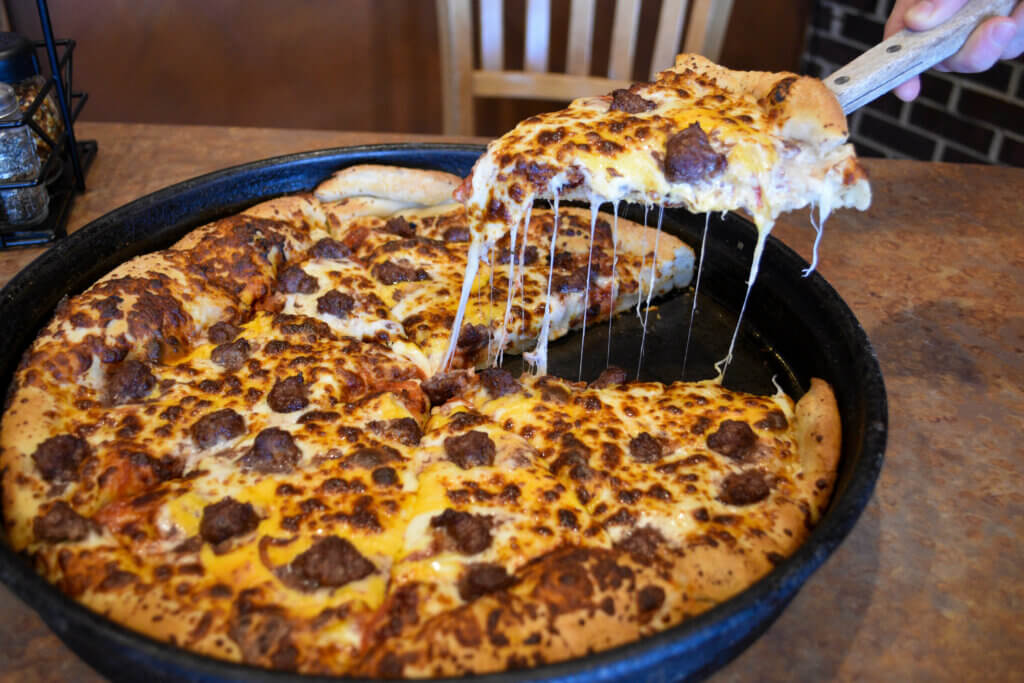 Literally, they deliver. They deliver to your house, your hotel, your workplace, and they actually deliver farther than anyone else in the Wisconsin Dells/Lake Delton area. AND THEY DELIVER FOR FREE!
While the dining room at Pizza Pub is still open, delivery and carry-out are becoming more and more convenient. You just cannot beat the comfort of ordering that cheesy, doughy, tomato-slathered goodness from your couch.
When you get online to order, you'll find that Pizza Pub has three crust styles to choose from: thin crust, pan-style, and hand-tossed (aka the Big Kahuna). If you're not sure what toppings and flavors are calling to you, a few of our favorites are shown here. (Think Mac & Cheese, Taco Pizza, Cheeseburger, and Chicken Broccoli!)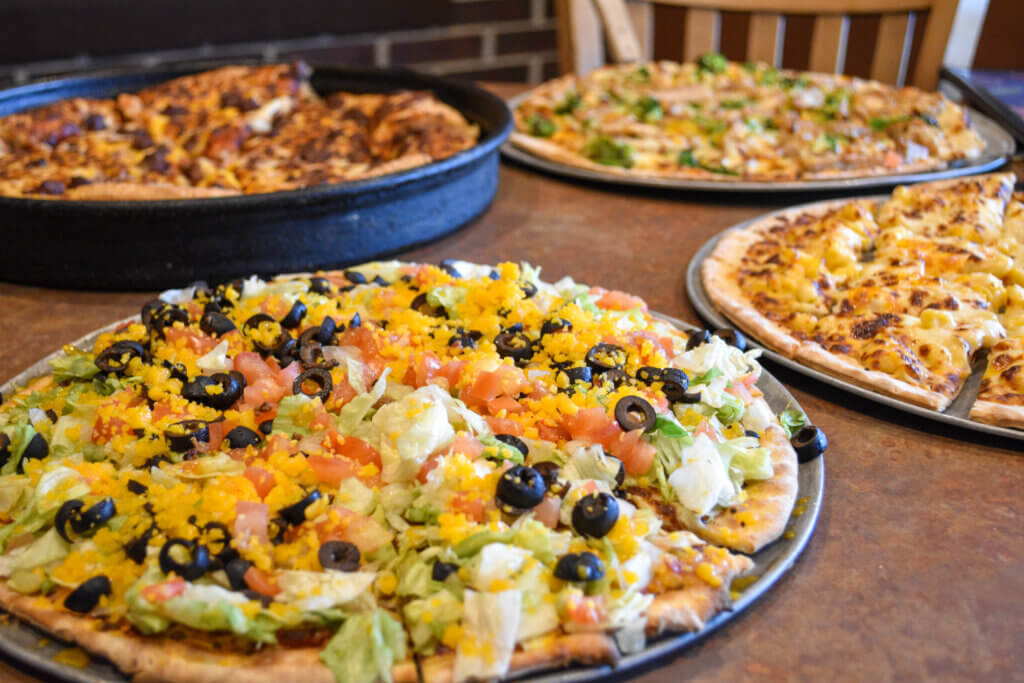 No matter what food mood you're in, Pizza Pub offers something to satisfy any palate. When that delivery driver arrives, you'll be thanking us. Or maybe, as your stomach rumbles, just thanking the driver for a speedy delivery and the delicious pizza(s) you're about to indulge in.
With so much variety and convenient ordering options, it's no wonder Pizza Pub has remained a Wisconsin Dells favorite for so many years.