The time has come again for live music by the river, glass after glass of delicious cold drinks and yummy food. Downtown Dells boasts the best patio drinkery that functions both day and night. With live music taunting you for a trip downtown, both out-of-towners and locals are still loving the casual laid-back atmosphere we've come to devotedly know as "The Terrace." And the best part? Your dog can come too!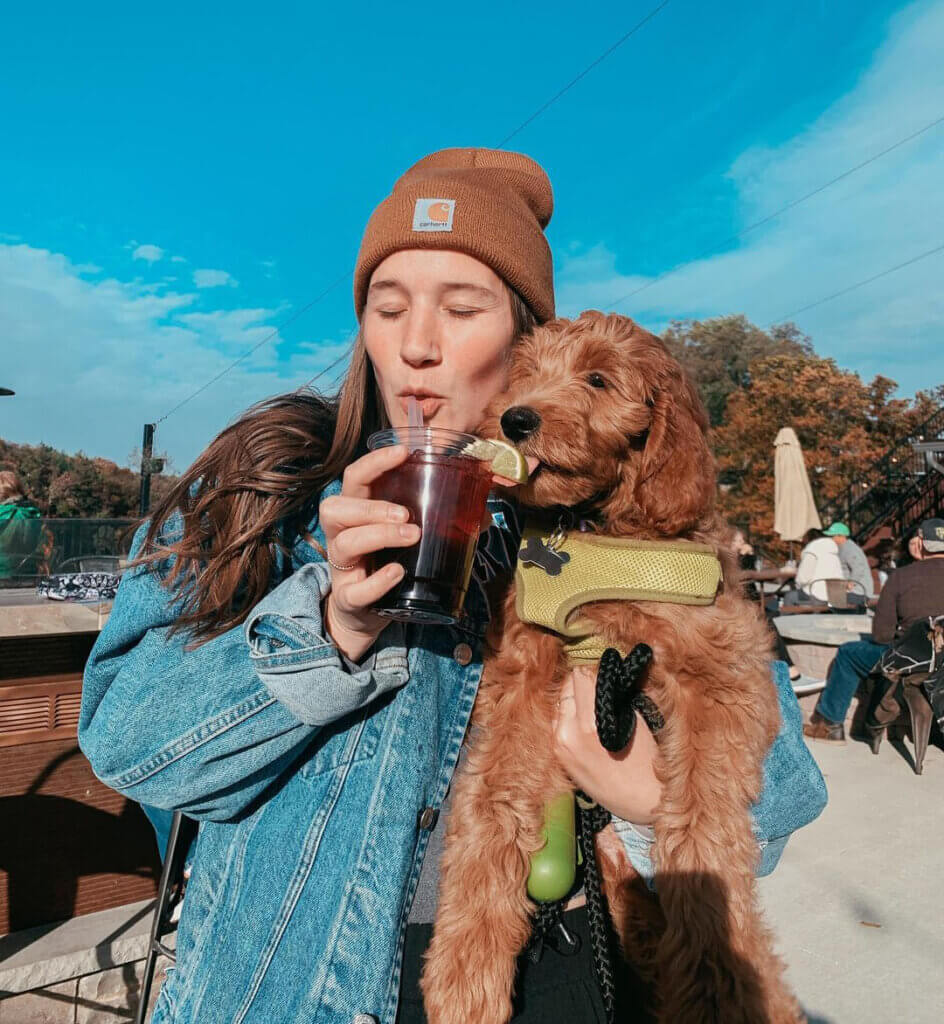 Those Wisconsin River views just never get old with the sultry fire pit flames dancing and downtown sounds inviting you to sit still and eat. As the RIVERFRONT TERRACE partners this year with downtown favorite High Rock Cafe, you can expect an array of seasonal, fresh, and fun street foods out of the newest food truck in town! High Rockin' at the Terrace truck will bring the flare that so many love from High Rock and their coveted Season's Freshest menu. New opportunities for deluxe food catering will welcome a variety of parties and events to the upper terrace once again, this time with the High Rock staff as the chefs.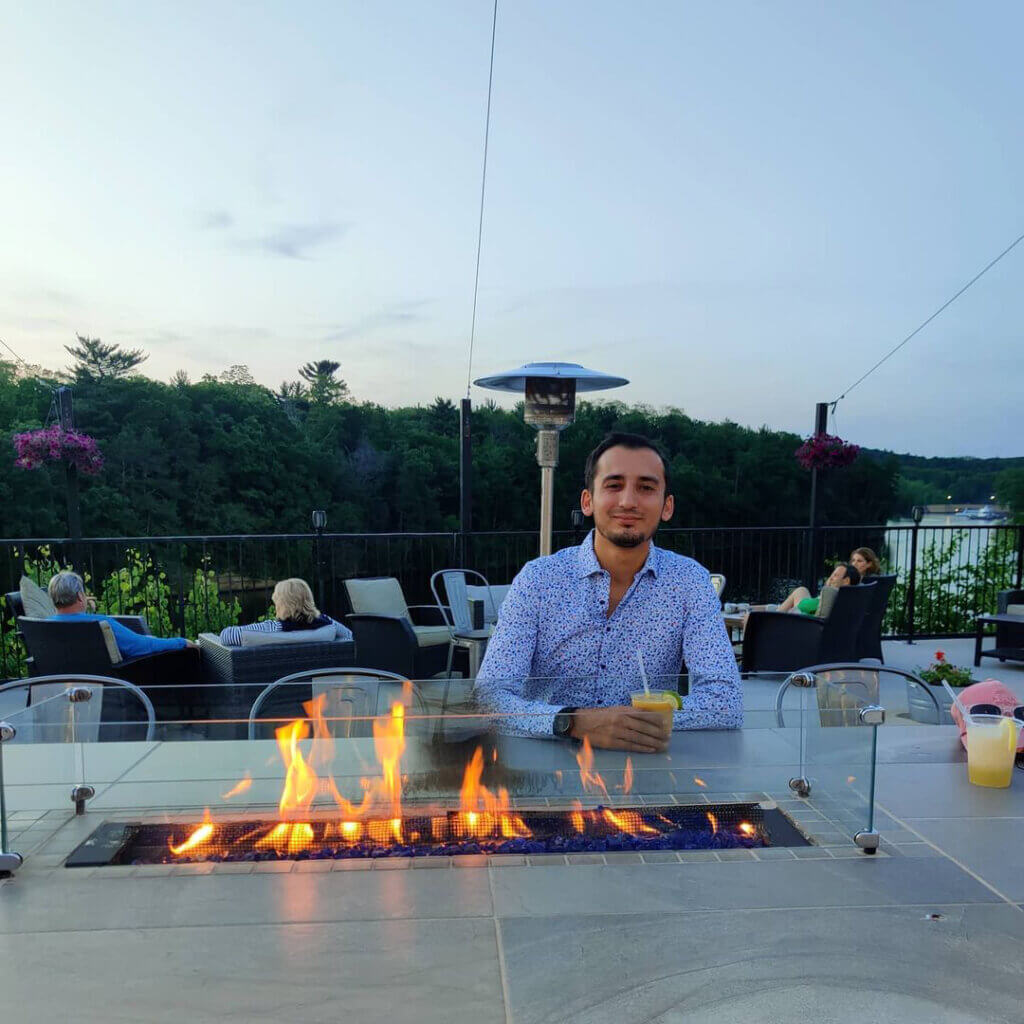 Friendly faces populate every corner of the terrace property, with twinkling lights beckoning guests into the bar to partake in a menu's worth of hoppy beers, full bodied wines, sangria, and creative wine-based cocktails using fresh herbs, kombucha, and other locally-sourced, top-notch ingredients. With a quick visit to their website you'll see the music lineups, what's on tap, and a reminder to look for the RIVERFRONT sign to point you to where the unique experience begins!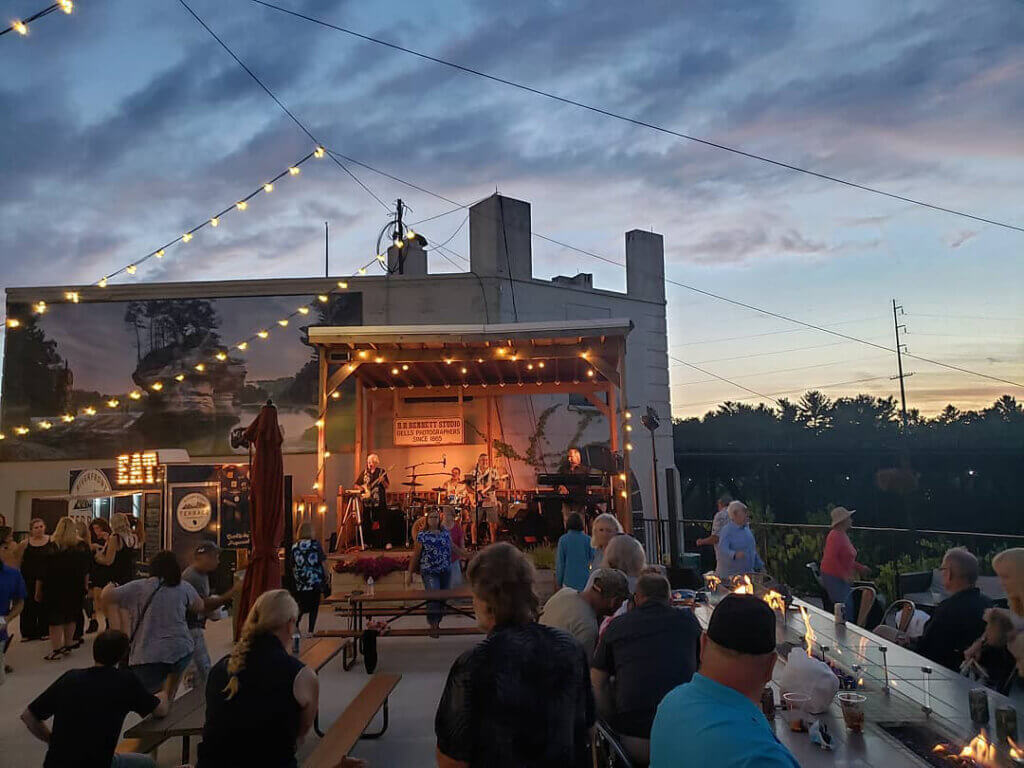 This summer Riverfront Terrace continues to build roots of live music even deeper. With every purchase of a Riverfront Terrace "Support Live Music" t-shirt or hoodie, they will continue to bring artists onto that stage for nostalgia, dancing, and an overall pleasurable experience! The apparel sales go straight to the live music budget and do nothing besides keep the downtown lively and fun.