The National Natural Landmark, Cave of the Mounds, has been a source of education and exploration for people of all ages for more than 80 years. It's a great destination to visit year round, since the cave maintains a constant temperature of around 50 degrees Fahrenheit and is protected from the elements. The cave is not a habitat for bats, insects or other creatures, so it's totally safe for spelunkers of all experience levels, and is the perfect activity to stay warm and dry on a cold winter day (or to stay cool in the summer)!
The cave was actually discovered by accident in 1939 during a routine quarry blast. Two local businessmen quickly developed a plan to make the cave accessible for both young and old to experience, and the newly discovered, natural, scenic wonder opened to the public in 1940. Since then it has been a source for children and adults to learn about Wisconsin's geology and limestone cave formation, and to enjoy the interpretive trails and gardens.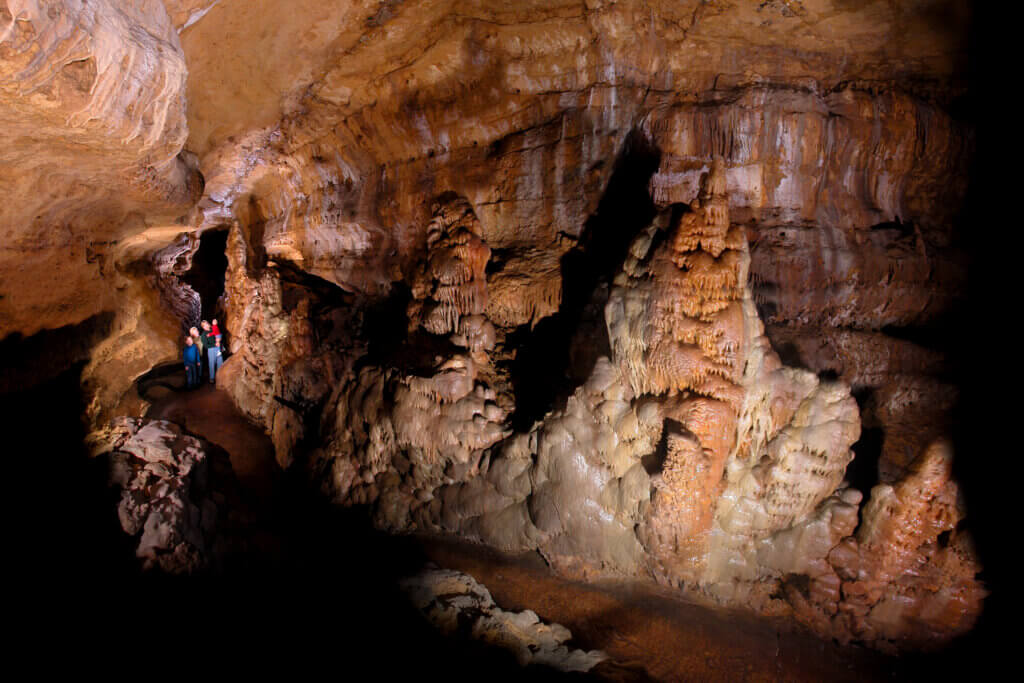 Visitors can explore the cave via self-paced guided tours on paved and lighted walkways and stairs, daily all year round. Tour guides along the way will share information about the cave. You can also rent a blacklight flashlight if you wish to observe the stalactites, stalagmites and other cave formations fluoresce! VIP guided tours are also available by advance reservation if you wish, with topics such as the blacklight tour called Fun with Fluorescence.
Cave of the Mounds offers lots of above-ground activities as well, such as treasure mining and geode cracking. Both are exciting educational activities that the whole family can enjoy.
Start planning your visit and get ready to discover majestic gardens and nature trails, uncover rocks, minerals, and fossils from all over the world, and enjoy the stunning array of colorful crystal formations below ground. Celebrate the beautiful natural wonder that is Cave of the Mounds.