After a full day exploring the Dells, there's a good chance you've developed a moose-sized appetite, and we're here to tell you there's only one place it can be satisfied: Moosejaw Pizza & Dells Brewing Co.
They have a full menu with burgers, sandwiches, pasta and other delicious goodies, but Moosejaw is most famous for their pizza! They make their dough from scratch every morning so it's no wonder it's a favorite among locals and tourists alike. You can order one of their signature pizzas off the menu, like the BBQ Pizza or Taco Pizza, or create your own. They offer a variety of toppings to choose from including hamburger, chicken, shrimp, broccoli, artichoke hearts, and even the most controversial topping: pineapple!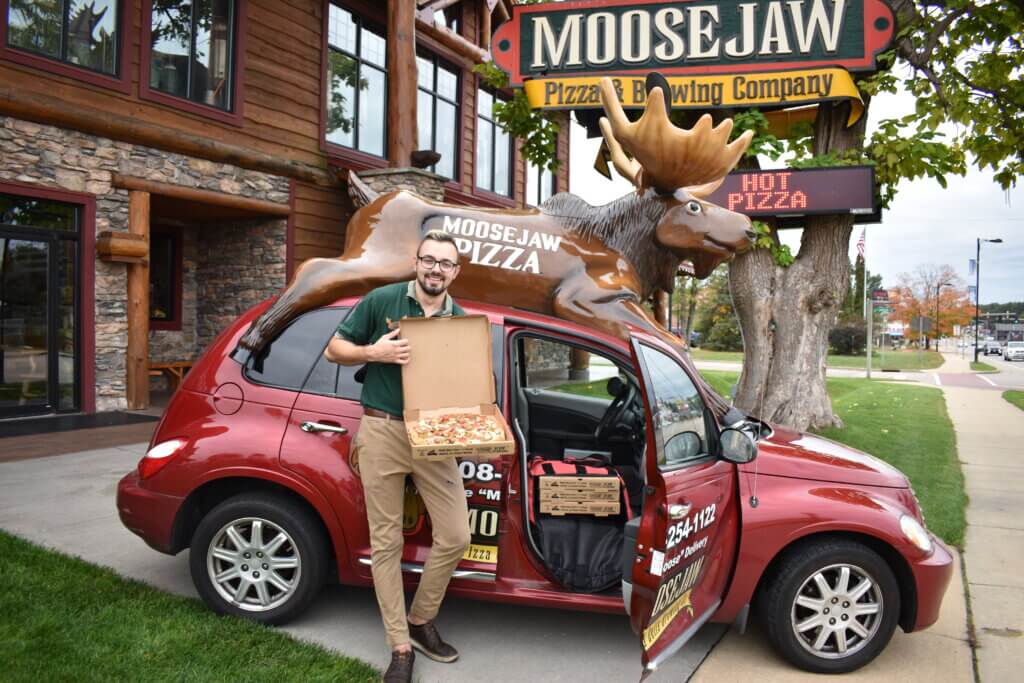 Once you decide on your perfect topping combo, be sure to visit any of their three bars to wash down all the delicious pizza with one of their microbrews. They offer 12 beers on tap along with bottles and cans. You're guaranteed to find one that pairs perfectly with a slice or three of your favorite 'za.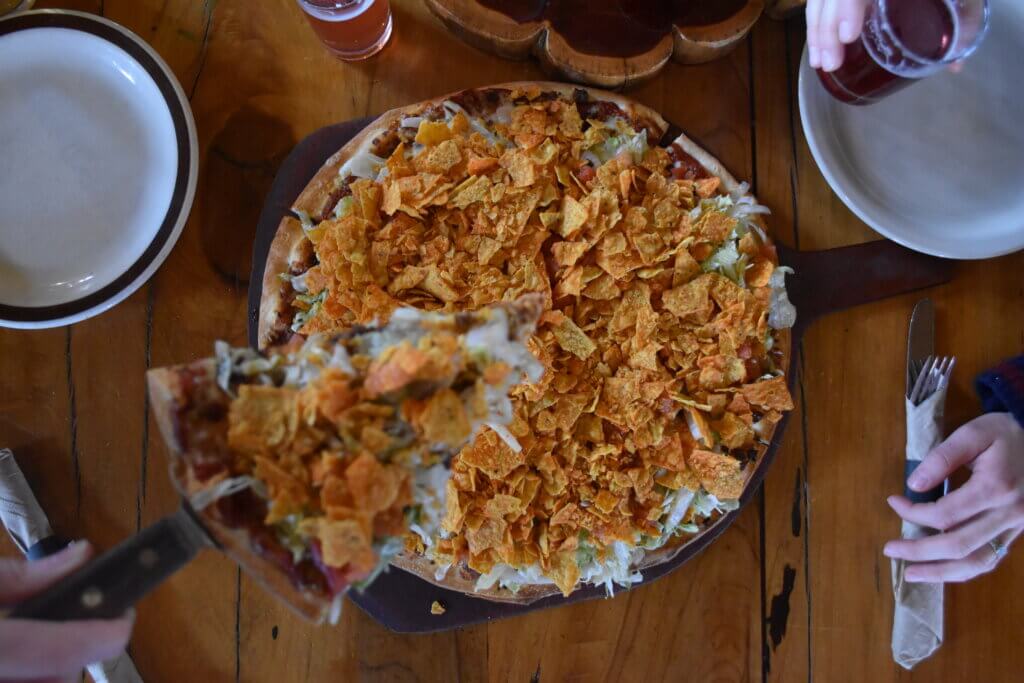 With their large dining rooms, upstairs brewery, and downstairs arcade, Moosejaw is perfect for large groups and families to dine in. And while it all tastes better when you're wearing Moosejaw's iconic moose antlers, we know that sometimes you'd just rather stay in your hotel room and order in. (In the peak of blizzard season, so would we.) Thankfully, Moosejaw has a fleet of fun Moose-Mobiles and drivers willing to brave the weather and deliver their entire menu to your door for free. So start planning that pizza party! Moosejaw will be waiting for you.