The title says it all. What other city can take you on a plethora of adventures close to home via planes, trains, and automobiles? Whatever vehicle you'd like to ride and explore the Dells in, we've got it! There's tours to be taken, thrills to be had, and even food delivered on trains!
TAKE FLIGHT AT THE WILDERNESS
Strap into your seat and get ready to take off on a simulated aerial adventure at one of newest attractions in town! The Take Flight at the Wilderness experience lets you and the fam explore the gorgeous scenery of American National Parks as if you were taking your own personal flight. A cleverly designed ride will have your feet dangling in the air, your seat moving in rhythm with the movie, and your heart pumping – an exhilarating, unforgettable joy ride!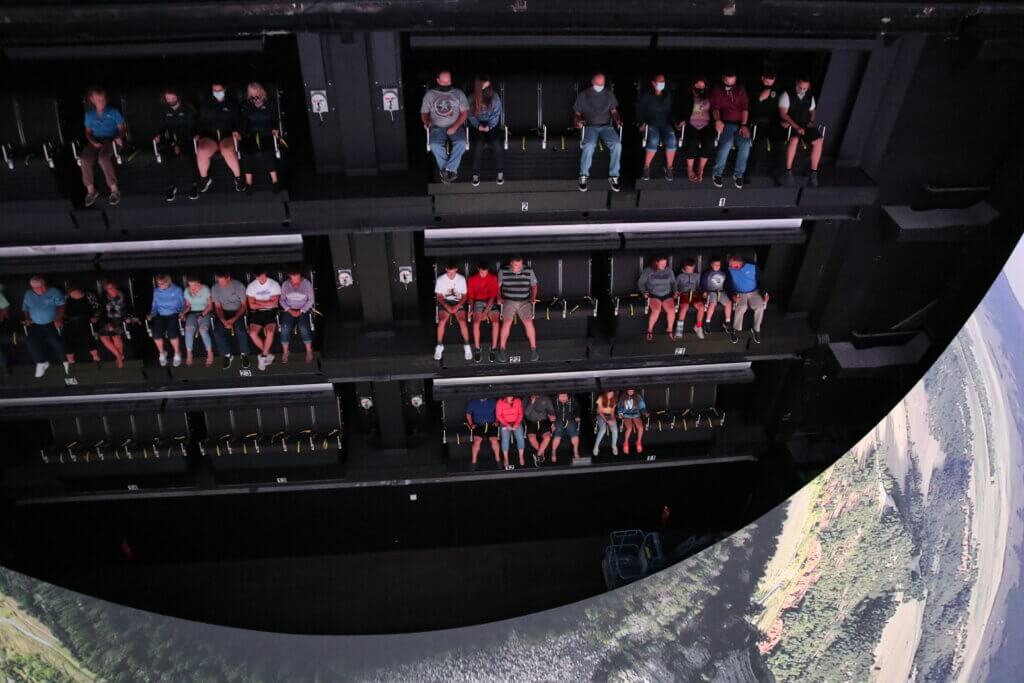 MID-CONTINENT RAILWAY MUSEUM
All aboard! Take a 7-mile, 55-minute round trip ride on a former branch of the Chicago & North Western Railway aboard restored railroad cars! You will depart the Mid-Continent Railway Museum from a historic wooden depot built in 1894, as an authentically-dressed conductor shouts "all aboard" to announce the beginning of your journey. After your ride, you can explore the museum which features over 40 train cars, locomotives, and restorations.
WISCONSIN DELLS TROLLEY TOURS
Whether you're planning a bachelorette party, a company outing, or just wanting to get out and explore the Dells in style, Wisconsin Dells Trolley Tours offers the perfect way to spend an afternoon. From family tours, to bar crawls, and even a haunted history tour, there is something for everyone aboard these bright red streetcars.
BUFFALO PHIL'S
Train lovers will also enjoy a meal at Buffalo Phil's where the food is actually delivered on trains! Miniature locomotives travel around your table throughout your dining experience, bringing your food and drinks right to you. Kids love seeing their Lil' Buckaroo Meal coming down the track and arriving right in front of them on a train car!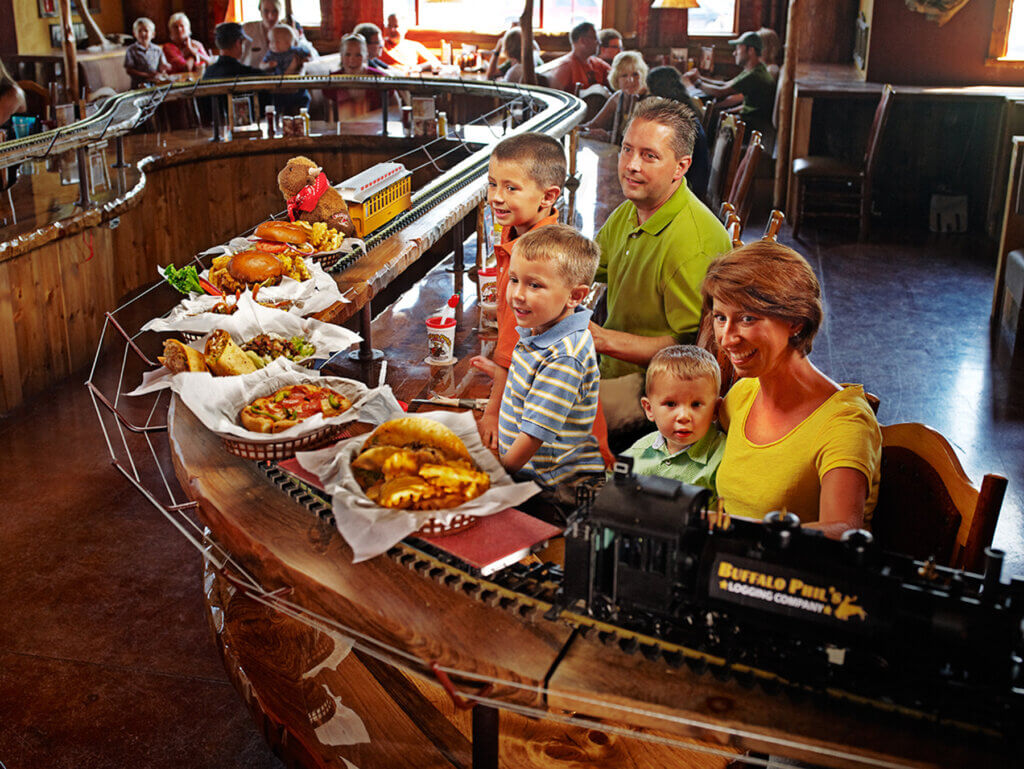 HOLIDAY SHORES MARINA & RV SALES
If you prefer to travel and explore the Dells on your own timeline, Holiday Shores RV Sales & Service can help you achieve the vacation freedom that comes with owning an RV. They have plenty of new and used models to choose from and they'll help you find the perfect vehicle to fit your travel needs and lifestyle.