We've survived another Wisconsin winter, the dog days of summer are back, and that means patio season is back again too! There's just something about dining outdoors that makes you appreciate these summer days even more. So, bring on the heat – it's time to sizzle! We don't just mean soaking up the sun, rocking new flip flops, and sporting fresh tan lines. We're talking about mouthwatering cuts of meat, savory seafood, and fresh veggies sizzling to perfection on a 750-degree lava stone.
If you're not familiar with this unique dining style, it's time to head on over to Hot Rocks to get your tiki on, because this is not your standard, run-of-the-mill restaurant. It's more than just a place to eat. At Hot Rocks, you get a full-blown, one-of-a-kind dining experience that you won't find anywhere else in town.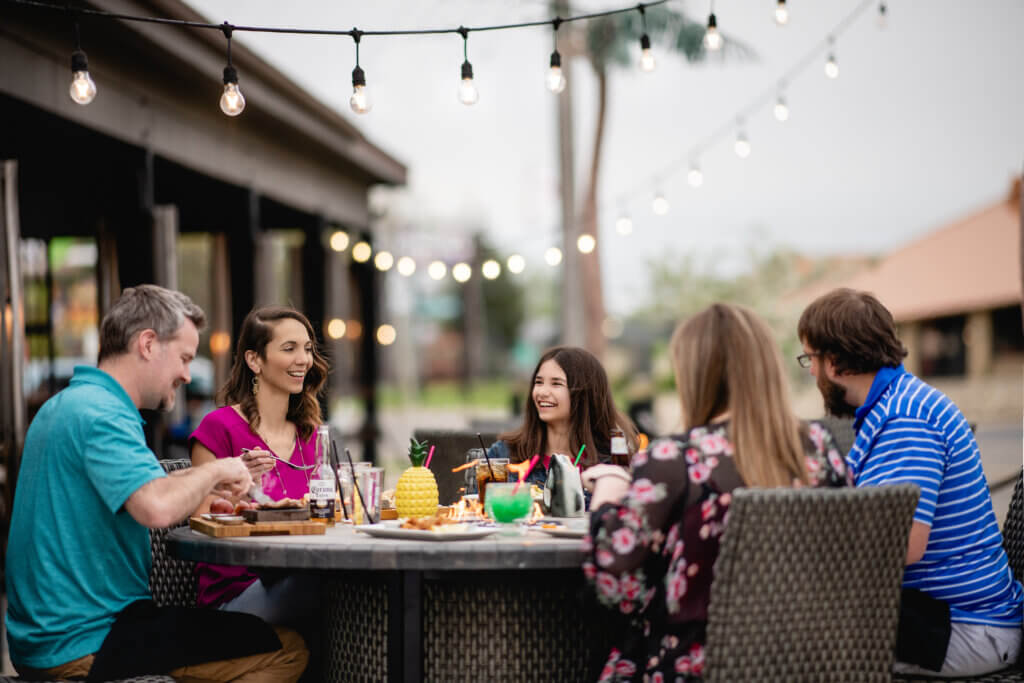 The story begins when you take a seat on the newly expanded veranda and select the perfect entree to sear on that gloriously-hot stone delivered right to your table. Combine a primitive cooking method with a modern menu and warm summer breeze, and watch as the magic unfolds!
Hot Rocks has the culinary spectrum well-covered, with delicious menu offerings ranging from fresh Ahi Tuna to classic Filet Mignon to delicate Lobster Tail to tender Rack of Lamb Lollipops. If your eyes light up at all of these selections, give the Keto Flight a whirl and savor a little bit of everything. Top off your meal with the coveted crowd-pleaser aptly named Hot Rocks Fudge Volcano – an ooey gooey eruption of flavor served on a frozen lava rock with lava cake, ice cream, licorice, waffle cones and fudge topped with sprinkles. Do yourself a favor and save room for this dessert!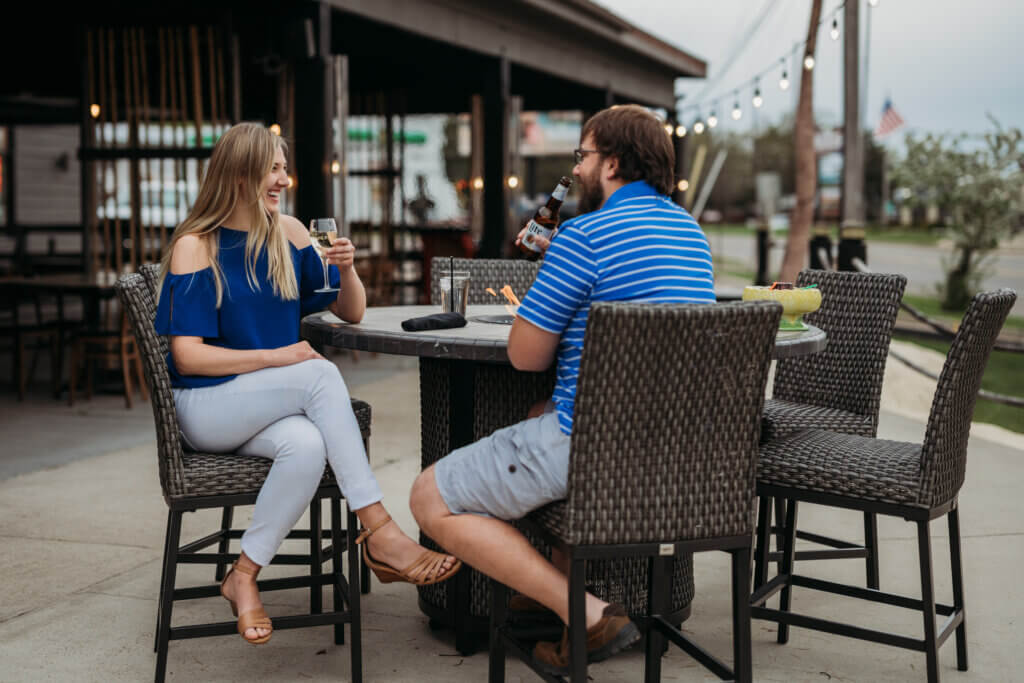 If you're dining in Hot Rocks' new outdoor dining area, you'll find that the laid back, private island vibes will make you feel like you've stepped out of the Dells and into the tropics. Sip on a fruity Chi Chi Colada and know that Hot Rocks has got you covered with an abundance of space to spread out and stretch your legs while filling your belly. From the gently burning fire pits, to the vibrant tiki totems and freshly updated lounge space, if this outdoor dining experience doesn't get your beach mood kicking, we don't know what will!