Sunshine is truly the medicine for the soul. The only downfall to a day outdoors is the summer heat and your body's tendency to glisten in the warmth (#sweaty). We all love to soak it up but here are some places offering the opposite effect – cooling you down through cool waters and cool (#punny) adventures.
1. CAVE OF THE MOUNDS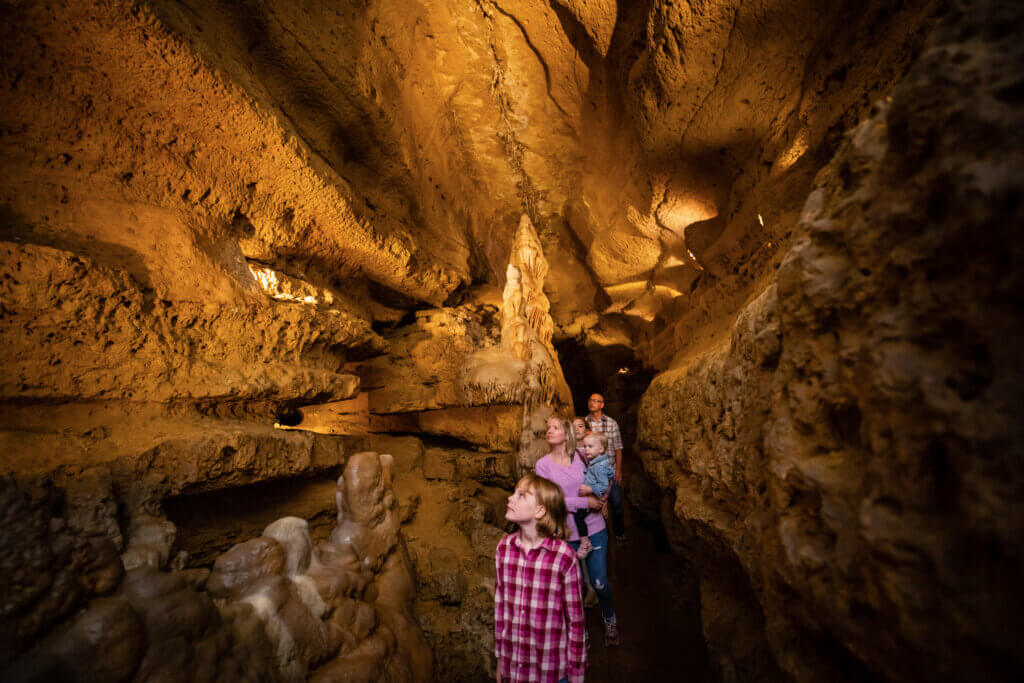 If you were to take a dip in these pools, you'd be more than cool, you'd be freezing. Cave of the Mounds offers visitors the opportunity to get lost and drop your body temperature in their 50 degree Fahrenheit, damp and cool underground caves. Open rain or shine, this educational adventure is suitable for all ages and vacations.
2. ORIGINAL WISCONSIN DUCKS
You've heard of them, you've probably seen them, but have you ever ridden an infamous Duck? These water and land buggies are the ultimate ticket to seeing the behind-the-scenes views of the Wisconsin Dells and Lake Delton areas. Travel with your newfound best friends through various bodies of water and take in all the jokes meant to quack you up – splashes are free!
3. NATURA DESTINATIONS TREESCAPE RESORT
NEW THIS SUMMER! Natura Treescape Resort is implementing a few new ways to cool off and experience a favorite attraction – nature! With a stay at Natura, guests will have access to a brand new inflatable waterpark as well as 100-acre park called Land of Natura, complete with hiking trails and an additional new lagoon. With a world of natural amenities to experience, Natura is leading the way with natural destinations to encounter your fullest self in.
4. JET BOAT ADVENTURES
There's certainly screams to be found as you throw up your hands in delight on the already drenched seats of a jet boat with Jet Boat Adventures! For 50 minutes you'll experience high thrill and high speed splashing fun to cool you down in the mid-afternoon!
5. DELLS WATERSPORTS
Buckle up your life jacket and hold onto the back of your driver – a waverunner is waiting for you and you're going to get soaked! At Dells Watersports the name of the game is cooling off . They've got kayaks, pontoons, waverunners, ski boats, canoes, and paddleboards, every one a ticket to a cool summer's day on the water.
6. MT. OLYMPUS HOTEL ROME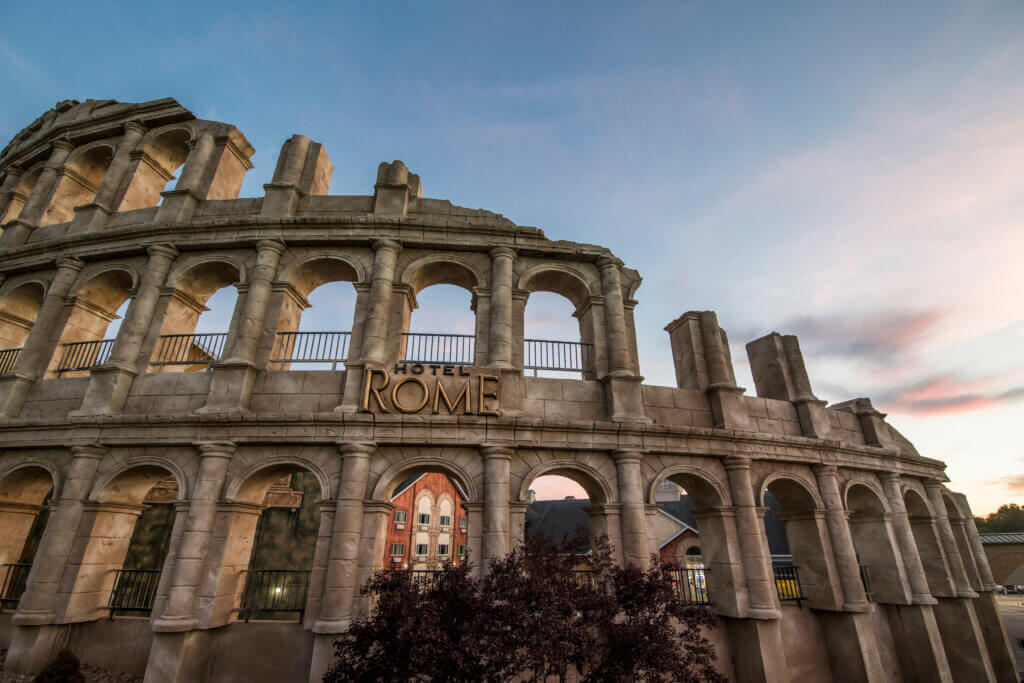 The most unexpected thing about the Hotel Rome at Mt. Olympus you may ask? Their delivery on all things to keep you out of the sweltering sun. With an indoor waterpark, an indoor theme park, as well as an outdoor waterpark and theme park, Hotel Rome gives guests access to an array of "cool stuff " from slides to coasters to go-karts to arcades. There's no shortage of excitement here with this endless property of possibilities!