Ever have your sweet tooth acting up and you don't know where to locally satisfy it? Well, we've got the list for you. All the ooey gooey, yummy and sugary treats to support the businesses that are closest to home.
CANDY
Like a pot of gold at the end of a rainbow, GOODY GOODY GUM DROP is a candy lover's paradise with a tasty confection for everyone in your crew. From handmade chocolate creations to your favorite name-brand candies and everything in between, a trip to this candy store is a feast for the eyes and a sweet treat (or two) for your belly!
ICE CREAM
In Wisconsin, we put our four-hooved, milk producing friends on a pedestal, and rightfully so! Without them, we wouldn't have those amazingly sweet and unique frozen treats that you can find at the Hey Moo truck (tucked inside the GRATEFUL SHED). You've just gotta try one of their crazy-cool ice cream sammies! From the Classic sammie (chocolate chip cookie and vanilla ice cream) to the S'more sammie (graham cracker cookie, triple chocolate ice cream, dipped in toasted marshmallow), you're sure to find a version that melts your heart.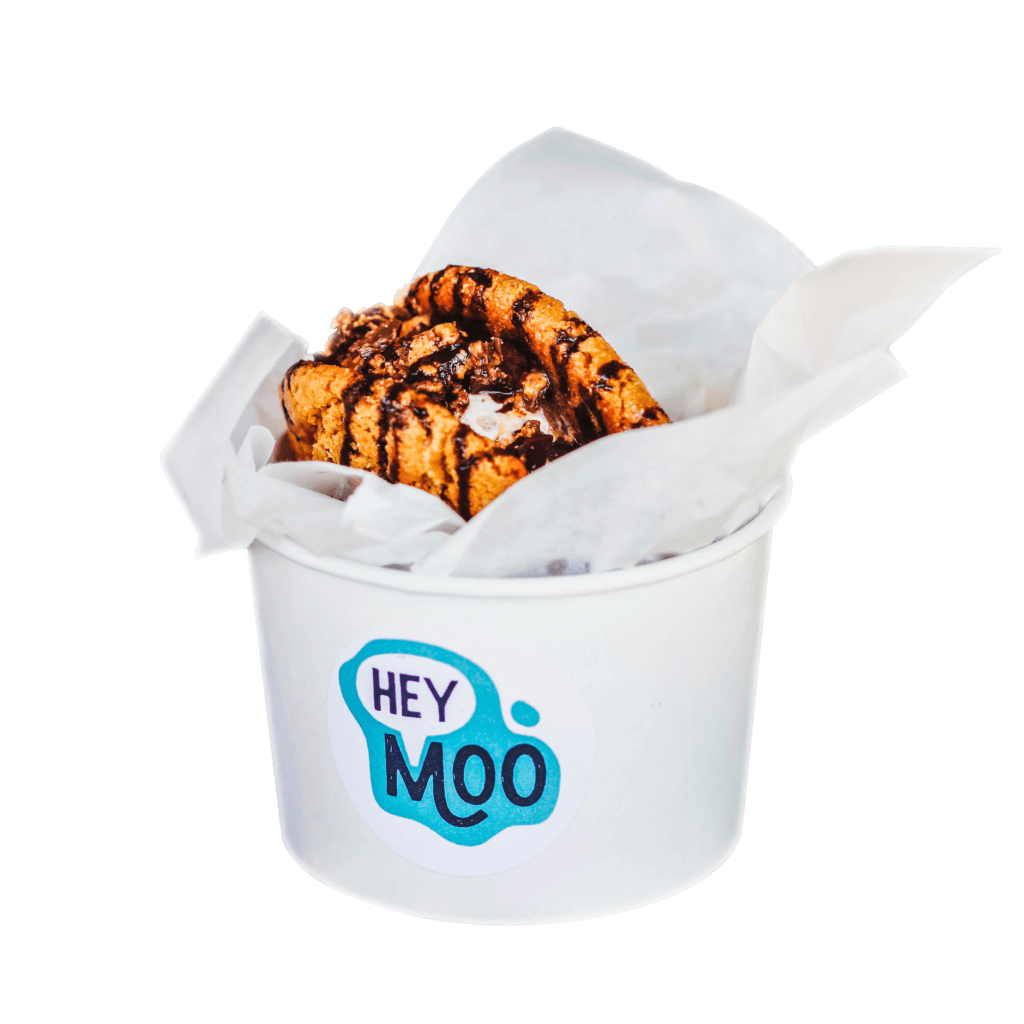 DONUT SHAKE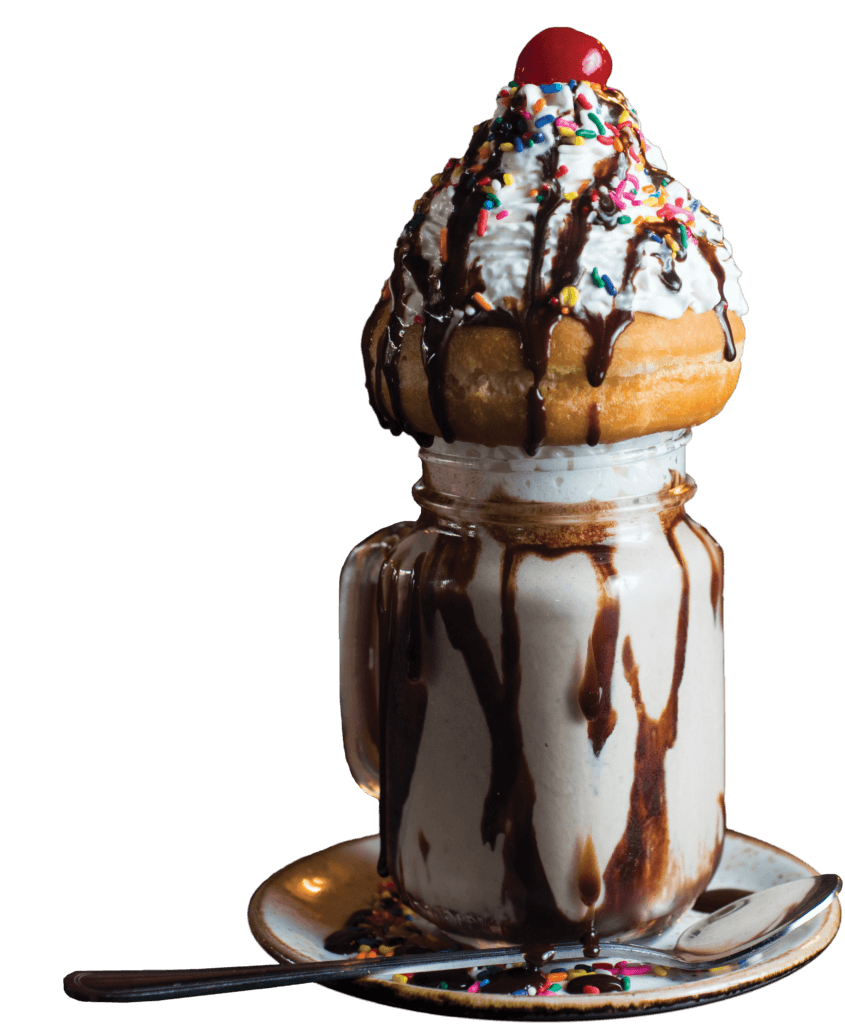 Summer just isn't summer without swinging by B-LUX GRILL & BAR for one of their famous Donut Shakes! This glorious masterpiece starts with a Nutella flavored shake smothered in chocolate sauce and sprinkles, and is topped with a freshly glazed donut. It's like the best of both sweet worlds all in one mug! And don't worry, if Nutella isn't your thing… try the Mojo Jojo, the Strawberry Cheesecake or the Salted Caramel Popcorn shake. Trust us, you really can't go wrong here!
THE FUDGE VOLCANO
Prepare yourself for an eruption of sweet flavors and fudge-covered smiles when you brave the wickedly delicious Fudge Volcano at HOT ROCKS! Precariously perched atop a frozen lava rock, this dessert is meant to be shared with your friends (but we won't tell if you don't). Think chocolate lava cake, smooth ice cream, crunchy waffle cones and licorice, topped with ooey-gooey fudge and a smattering of sprinkles… definitely the tastiest landform you'll find in town!