PAUL BUNYAN'S COOK SHANTY has been serving up lumberjack-sized portions for breakfast, lunch, and dinner since 1958. While they've kept the secret long enough, it's time to expose the lineup of immaculate and boozy morning drinks that they proudly pour! When you eat (and drink) at Paul Bunyan's, you get that close-knit, checkered-tablecloth, family lumberjack experience, and support five generations of a local, family run business doing what they love.Fame for Paul Bunyan's comes from the top quality breakfast, the famous, fresh out of the bakery, sugar donuts (served at their original location as well as the gorgeous DooHickey's store in downtown Dells), and most recently their delicious breakfast cocktails. Their menus have stayed the same but their lines have grown – with happy people cheering for something that'll satisfy that inner-lumberjack:
MIMOSA
First up is the original brunch favorite, that refreshing combo of bubbly and orange juice, only it's Paul Bunyan sized! No champagne, no gain!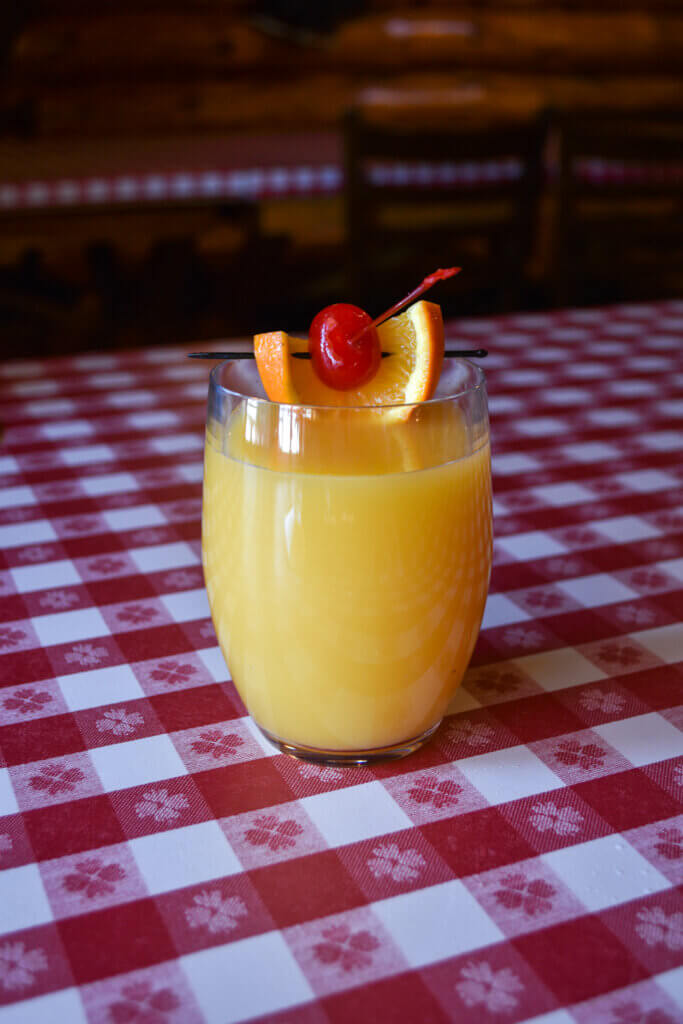 BLOODY MARY
This is Paul Bunyan's best-selling breakfast cocktail and, might we add, the best bloody in town. Made with a house-made Bloody Mary mix and garnished with the works – celery, lemon, olive, cheese, beef, and a pickle, it's clear they aren't messing around!
BREAKFAST OLD FASHIONED
Take a Wisconsin-style Brandy Old Fashioned mix from Soul Boxer inMilwaukee (bitters, pure cane sugar, cherries, orange peel, and brandy), top it up with OJ, and say hello to Wisconsin's breakfast of champions. You've never seen anything like this bad boy from here to Lake Michigan!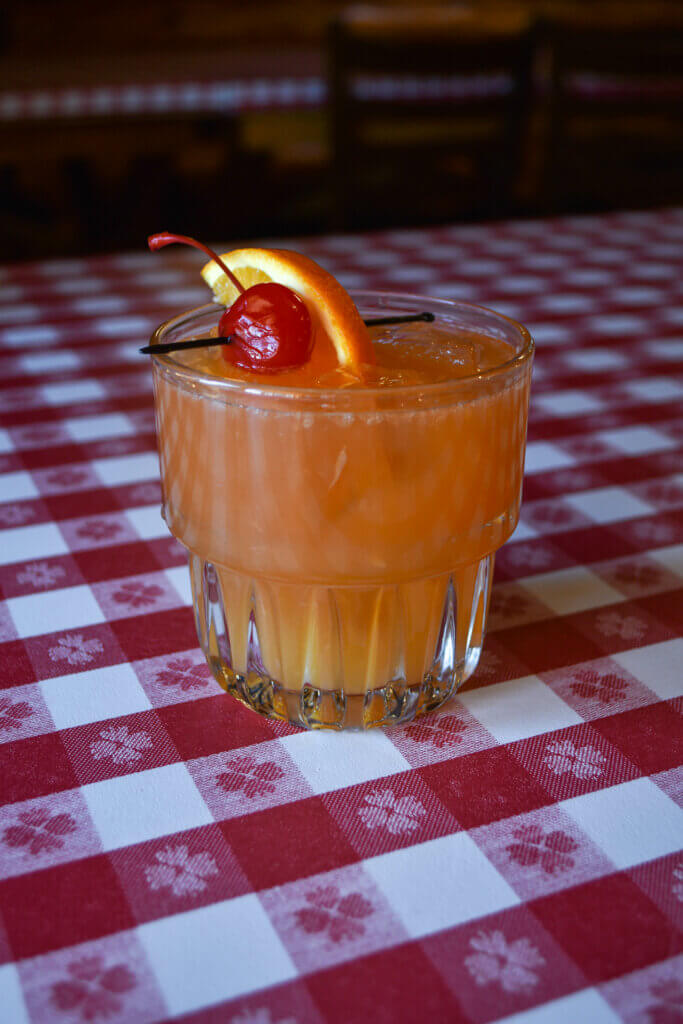 SCREWDRIVER
Your tried and true vodka mixed with orange juice. If you're not an earlyriser, this is the cure. One or two of these and you'll be awake, passing the donuts, and ready for wood-chopping in no time!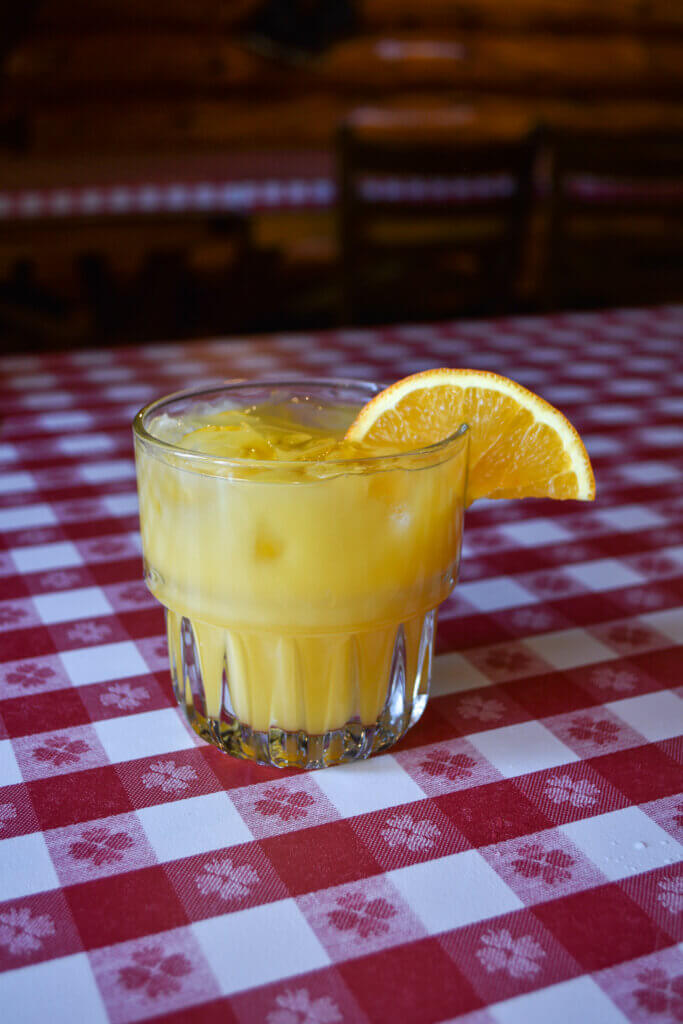 TEQUILA SUNRISE
Another classic, but make it a tall! Tall as Paul Bunyan himself? You'll just have to order one to find out and see what makes this the most perfect way to put a cheery smile on your face while doing breakfast the Dells way.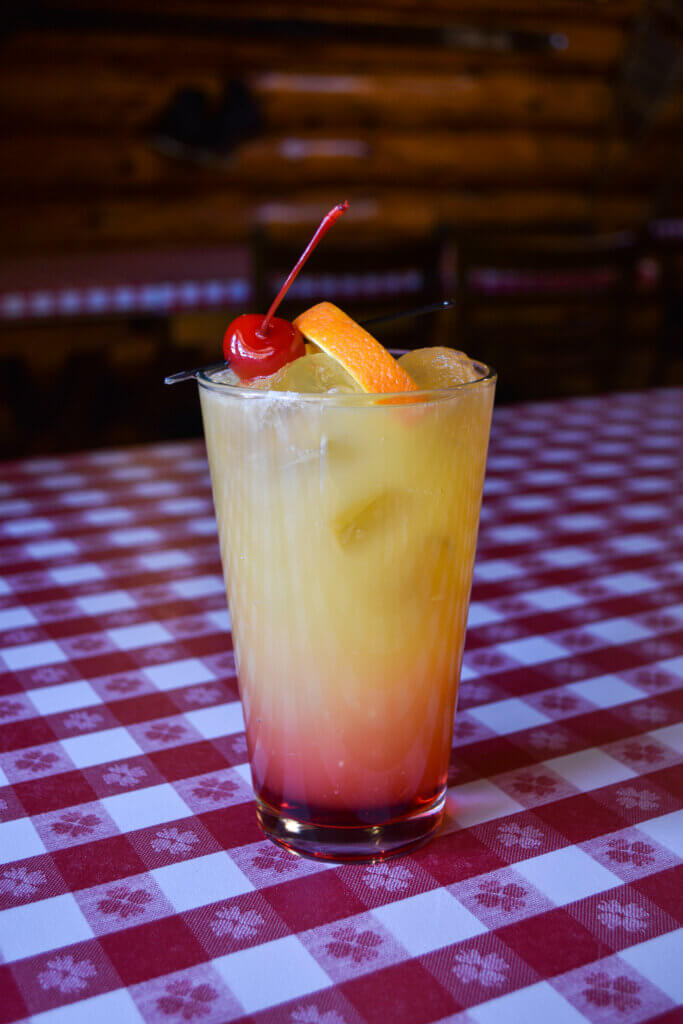 THE BLUE OX
Everyone knows Babe the Blue Ox is Paul Bunyan's best friend. Made with blueberry vodka and lemonade, this Blue Ox cocktail is also the perfect sidekick to all your breakfast favorites!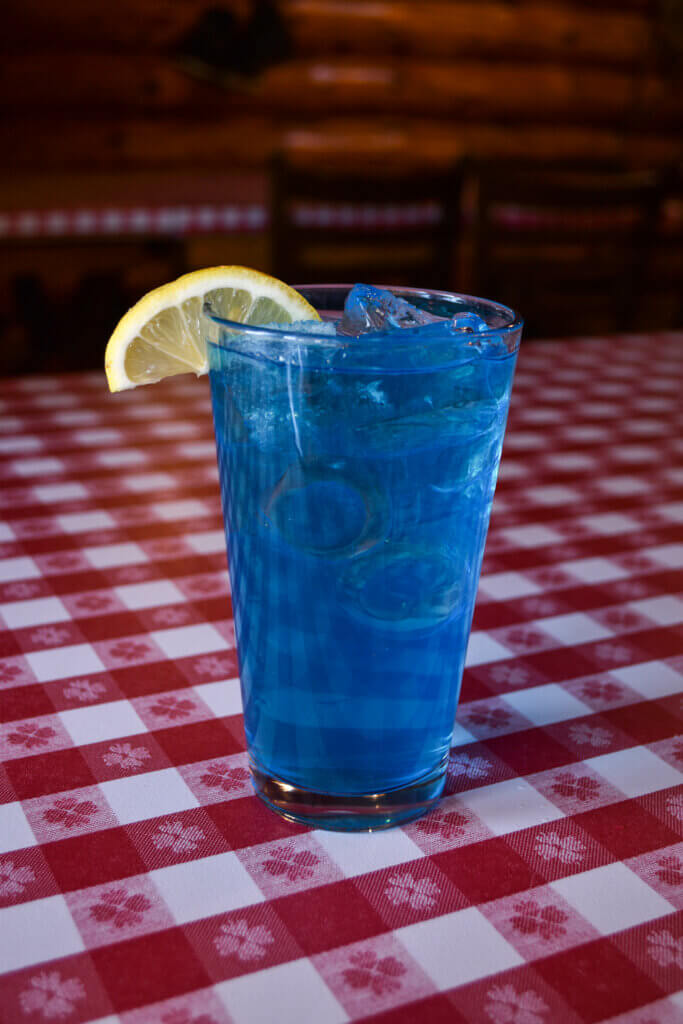 CRAVING TO GET TO KNOW THEM BEYOND THE BREAKFAST MENU?
Come back for the evening to get the context behind the story that the walls allude to. For a set price you can indulge on mound a er mound of delicious grub – everything from ribs to chicken depending on the night. Owners have made the experience seamless, vowing to provide recipes made from scratch and delivering on that promise with hand-picked-to-perfection ingredients for breakfast, lunch AND dinner. This is Paul Bunyan's Cook Shanty, a meal so hearty it has a folk hero smiling.