It's Monday night and there's a hype in the room. The anticipation has heighted each week as the jackpot continues to grow and remain unclaimed. It's a Monday night at the GRATEFUL SHED and both locals and tourists are filling their after hours with bingo.
There's a goofy man in a t-shirt covered in hundred dollar bills and the retro bingo machine is bouncing numbered ping pong balls frantically. People have been here since 4PM to claim their seats at the picnic table (socially distanced) and the newest seasonal drinks have been released. 
Depending if there's snow flurries or not, there could be a garage door open to allow for people to cozy up outside by the fire pits. S'mores, you said? Well, we won't confirm or deny that the Shed has them ready to be cooked and devoured.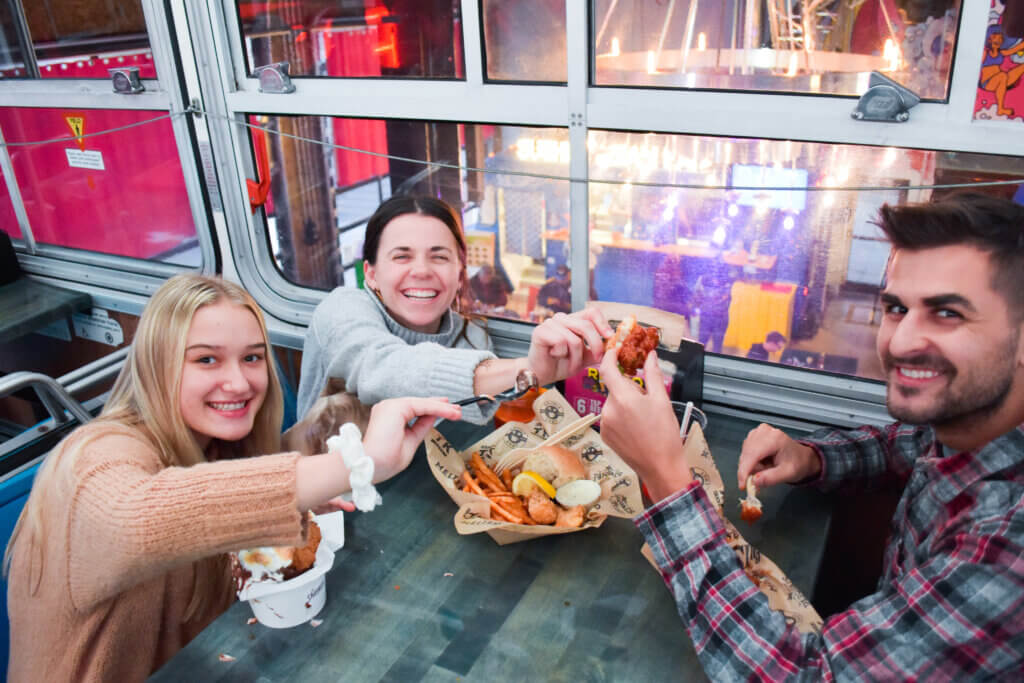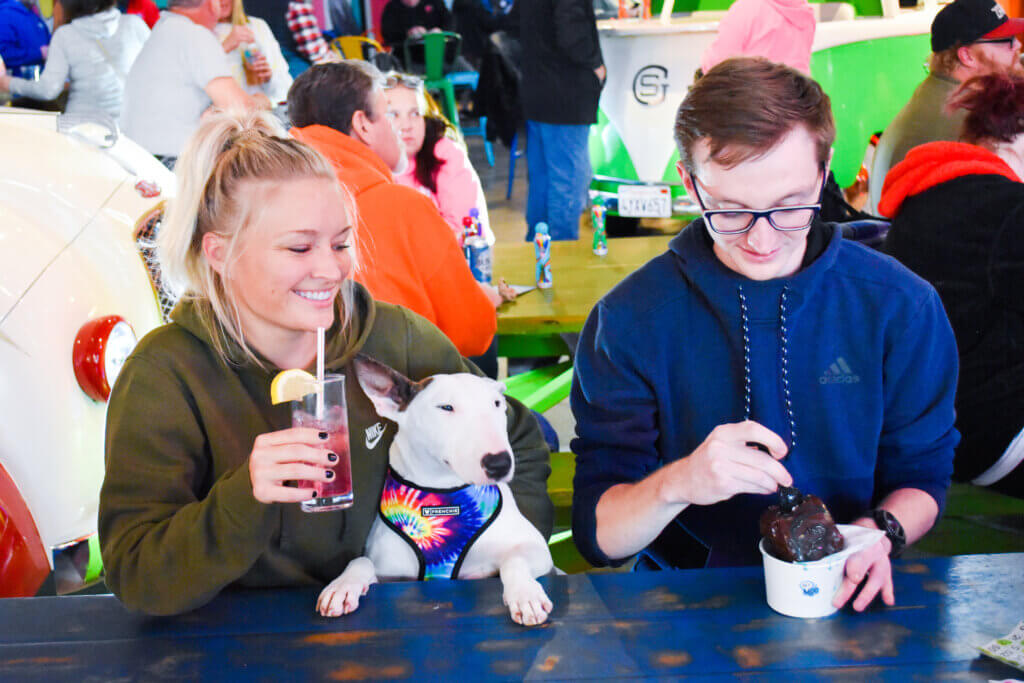 With the plethora of space and a need to fill your night (and face) in the treasured Wisconsin Dells, the Grateful Shed has something for everyone. The most Instagram-worthy location you're phone ever did meet, the Shed appeals to the masses because it's quirky, fun, and unique. It was designed with the customer of today and tomorrow in mind, the Shed heads that would fall in love with a space so different.