As Dells fanatics, we often take advantage of the Wisconsin River and all that it has to offer, whether the perfect backdrop to a sunset dinner or a wide open water playground to explore. We're lucky to have this beautiful waterway of diverse opportunities, and we've spelled some of the best ones out below.
1. THE VUE HOTEL & WATERFRONT DINING
This summer, join The Vue Hotel on the gorgeous Wisconsin River for their newest water-centric curated space known as The Boathouse. Expect to add this waterfront patio dining to your list of weekly date nights, celebratory dinners as the sun sets, and as a trendy new spot for drinks to start or end your night out at. They'll be welcoming guests from their boat docks below as well as off the parking lot – not to mention their tried and true indoor dining experience as well.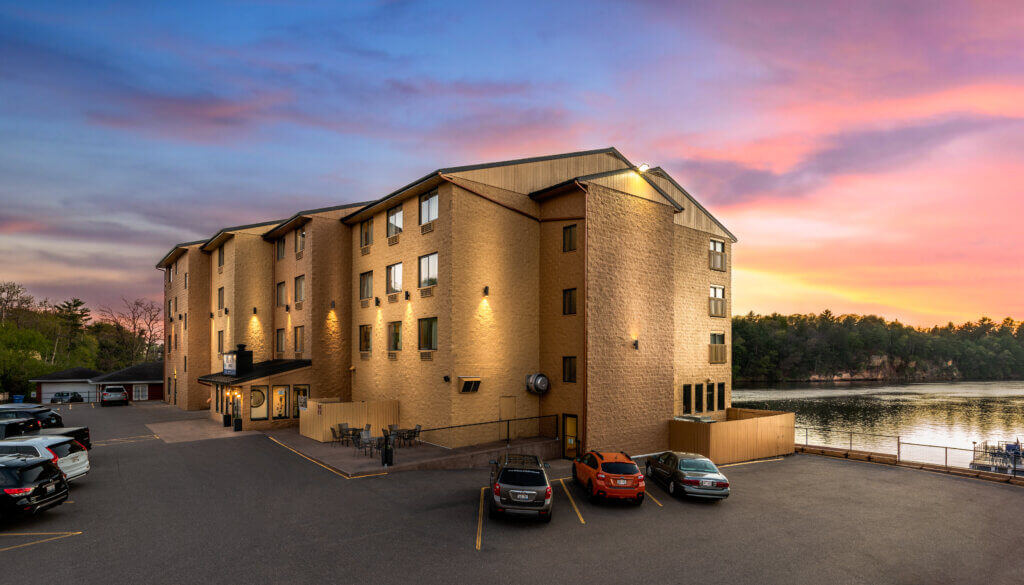 2. HOLIDAY SHORES WATERSPORTS
Pick your poison this summer with a boat, pontoon, or wave runner waiting to be rented for a day out on the river with Holiday Shores Watersports! Experience a summer's worth of sunshine and thrill in one day at their marina, complete with dockside service and a variety of amazing major name boats, just 4 miles from downtown Wisconsin Dells. Don't want to stray too far from the beautiful water? Pick a cabin and stay the night!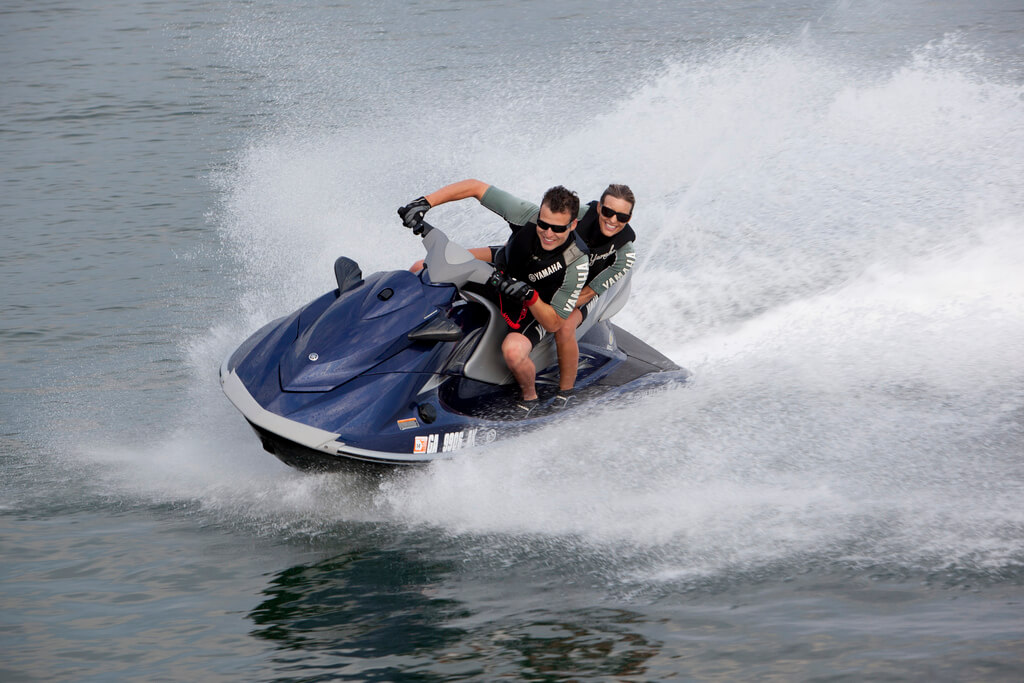 3. WILDTHING JET BOAT TOURS
Ever heard of "liquid sunshine?" Well, if you haven't then you're due for a ride on the famous Wildthing Jet Boat complete with a soaktastic ride through 11 miles of river exploring High Rock, Romance Cliff, Sunset Elbow, Devil's Cliff, and Witches Gulch. Captains are knowledgeable about the area you're zipping through, providing colorful commentary that is sure to have you laughing and loving your summer on the Wisconsin River even more!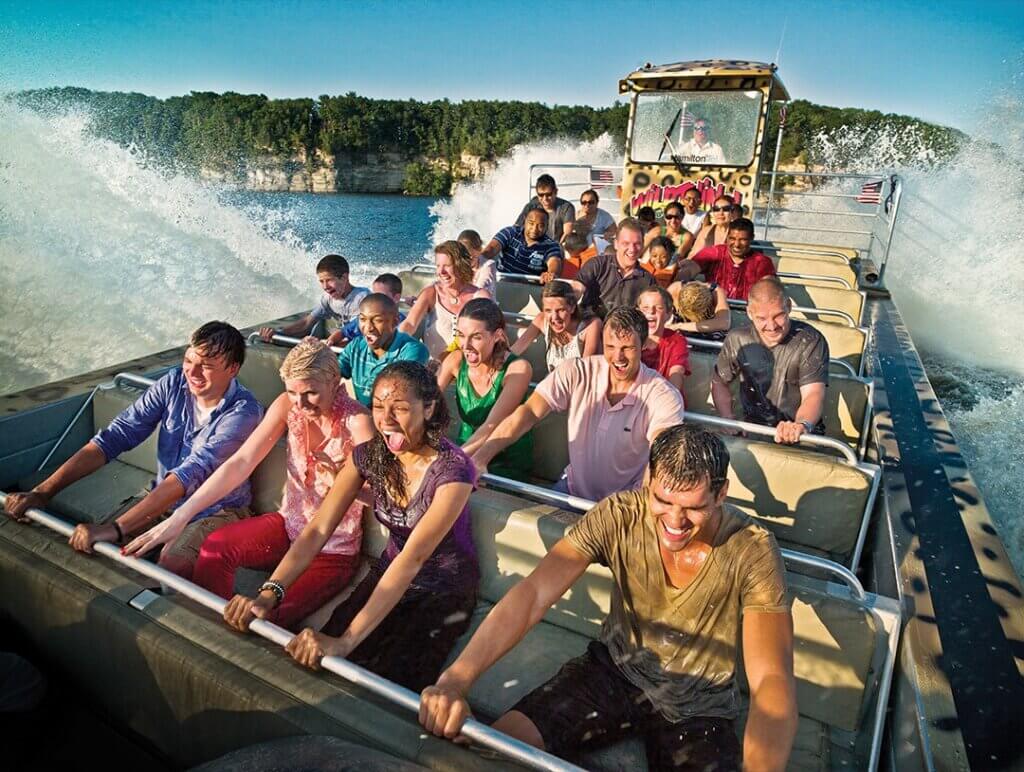 4. DELLS ARMY DUCKS
War vehicles given a new life, these Dells Army Ducks deliver on their guided tours with flare, expertise, and fun! See different parts of the Wisconsin Dells area that can only be viewed through the seat of a camouflage ride known as a "duck." You'll get the inside scoop on hidden rock formations, area landmarks, and do some sightseeing from the seat of a large, amphibious duckmobile!