What's better than going out to dinner with your family and friends? How about going out to dinner with your crew AND having your food be delivered by train! At Buffalo Phil's, you'll find a unique dining experience that will be remembered for years to come.
Both kids and adults love sitting next to one of Buffalo Phil's seven model train tracks and watching as their meal travels to their table. Food is made fresh by talented chefs in the kitchen and then loaded onto locomotives, before they chug their way through the iconic Lego Brick City and to your table.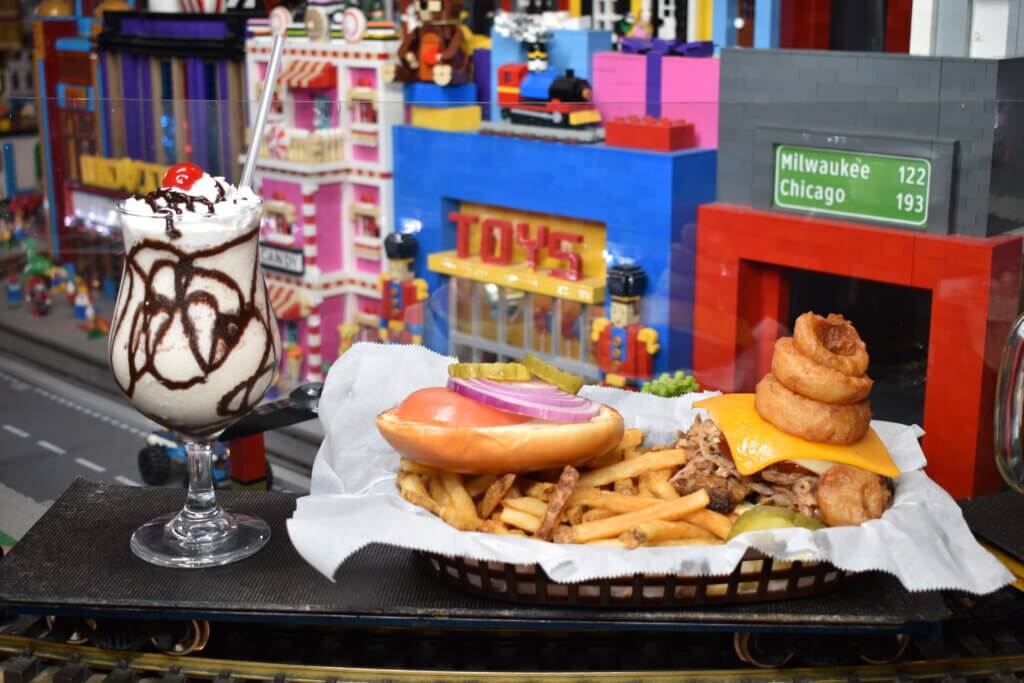 Buffalo Phil's creative interior IS something to write home about, but they're also known for the quality of their carefully crafted meals. With a menu as expansive as the railroad is long, everyone in your group is sure to find something they love.
Start with a fun drink like a handcrafted soda for the kids or a boozy Texas Mudslide for Mom and Dad. Then, select from a wide array of menu items from American classics like burgers and chicken wings, to their specialty rotisserie chicken and BBQ meats! Everything on the menu is so delicious, it's hard to go wrong no matter what you choose. Just be sure to save room for a fun and fiery dessert like fried ice cream!
All aboard the most fun dining experience you'll find this side of the Wisconsin River!