Just a few steps off Broadway in downtown Dells, is a hidden gem serving a little taste of Mexico every single day. One visit to San Antonio Mexican Restaurant and you'll see what we mean. When you arrive, you'll be greeted by a friendly host and offered a table in their newly renovated dining room, or a seat outside on their large outdoor patio.
Whether you choose to bask in the sun or cool off in the AC, there is nothing more refreshing than a cold margarita on a hot summer day – except maybe a flight of cold margaritas! San Antonio offers one of the best ways to enjoy all of their delicious flavors, from piña colada, to lime, to mango, to strawberry! This flight is perfect to share with a friend or significant other, or to simply enjoy on your own.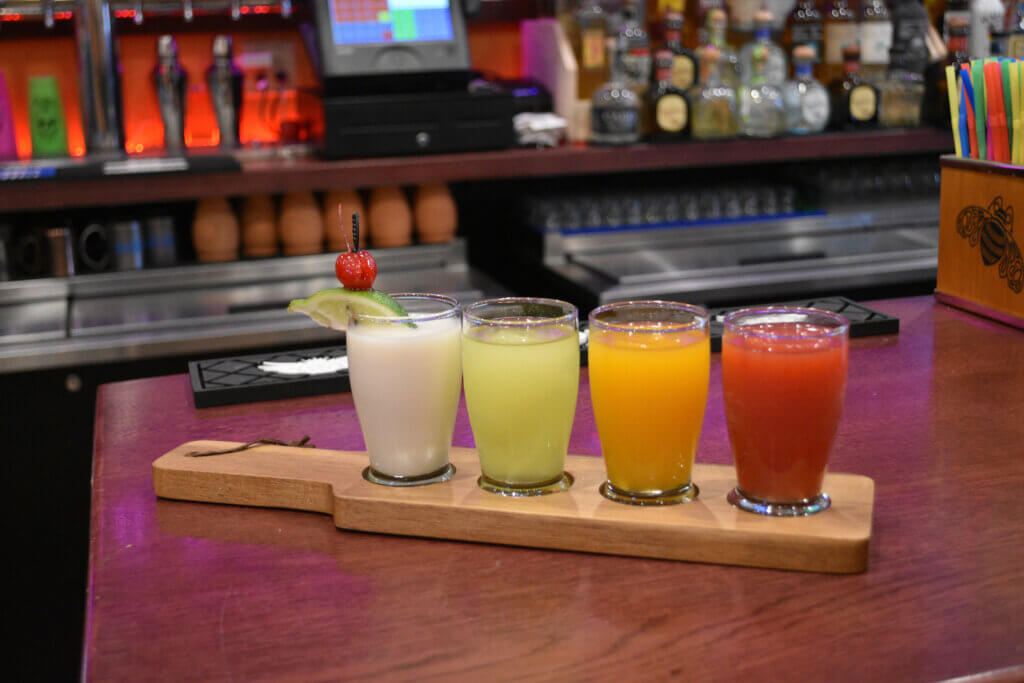 If you come with your family or a large group of friends, then you have to order the 6-liter margarita to share. It is the largest margarita in the Midwest and it is a sight to see! Photos can hardly do it justice – it's something that you just have to experience for yourself! If you aren't feeling quite that ambitious, they also offer a 4-liter cantarito, a tequila-based cocktail, similar to a paloma and served in a clay jar that helps keep the drink cold! On a hot day in the company of good friends, you can't go wrong either way.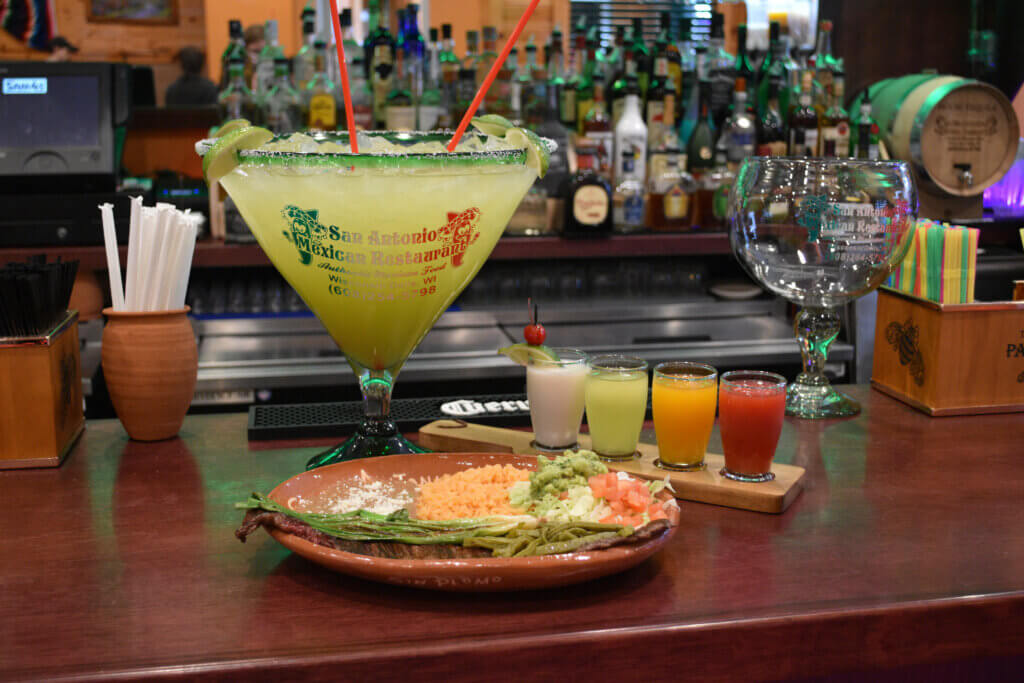 In addition to the recently renovated dining room and patio, San Antonio has remodeled both bars, as well as their upstairs space which can be rented out for events for up to 170 guests. They have also recently acquired their full liquor license and will have over 100 types of tequilas to try this summer!
After cooling off with a refreshing marg or cantarito, you can enjoy some delicious, traditional, and authentic Mexican food made with fresh ingredients! If you aren't sure what to order, one of the favorites among Dells locals is called Tampiqueña: steak, served with a cheese enchilada, and topped with red sauce and even more cheese! No wonder it's loved by so many Wisconsinites!