Opening NEW this summer, some locally loved owners are starting a new and exciting venture – LAKE CITY SOCIAL! With two locations, one in the Lake Delton/Wisconsin Dells area and the other in Lake Geneva, they are becoming a whole lot more contemporary coastal and camera-ready! The next time you stop by, you'll be surprised to see the building neighboring Del-Bar has been transformed into a vibrant lake house from the inside (and soon) out.
The darker colored booths and chairs will be decorated in light blues and whites and grays. Nautical colors and patterns will adorn the walls. From the moment you walk in, you'll notice the space feels bright and welcoming. Promoting this new casual, laid back atmosphere, everything is lake-style with dockside vibes here. It'll be hard to remember if you're spending a weekend at the lake or that one hotel, after a meal with them.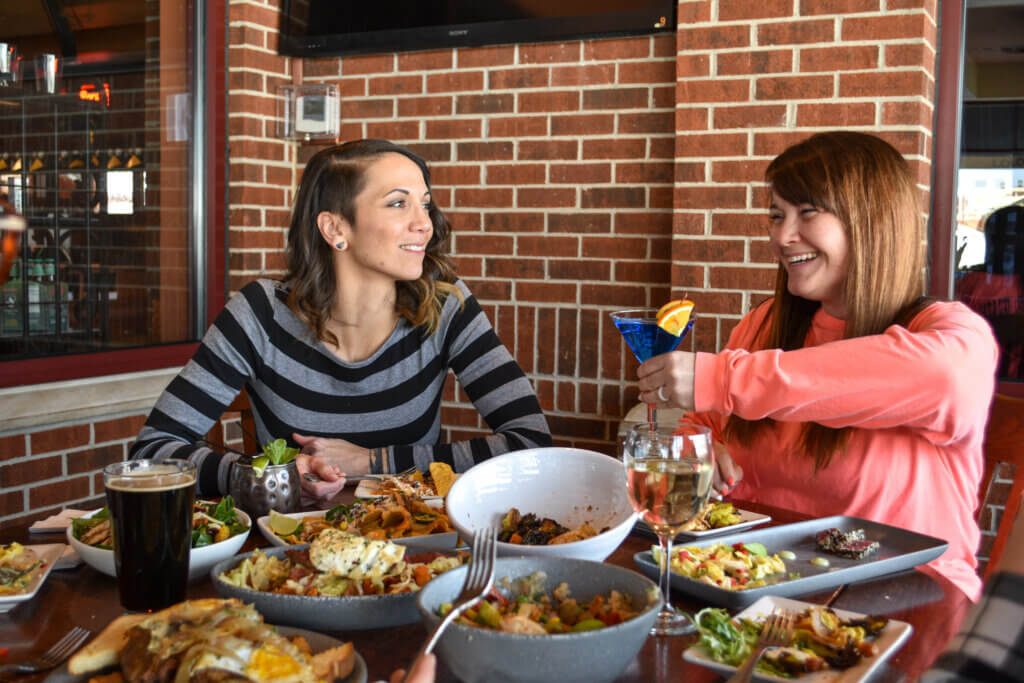 Lake City Social is not only jazzing up that comfort food we love – think Monster Burgers, Fajita Bowls, Corned Beef & Hash, and Extreme Nachos – but also making you feel more laid back, casual, and comfortable while you're dining there. The completely renovated restaurant will be even more family-friendly and welcoming, so you can feel comfortable bringing anyone from your one-year-old toddler to your 101-year-old grandma. This is not your typical bar or restaurant, but a gathering place to bring people together at a table!
The leisurely space has been designed to stimulate conversation and relaxation. With the changes in the menu and interior, don't be surprised if you lose track of time and feel so transported that you can almost feel the breeze coming off the lake. Lake City Social is an invitation to stay, indulge, and relax. Let the waves wash over you and accept the invitation.