So, maybe it's hard to peel your eyes away from your gaming computer or convince you to take a break from that sweet dystopian Netflix series you've been binge-watching. I mean, you'd much rather prefer to hang in the comfort of your home and be whisked away into the fantastical realms of Middle Earth, Hogwarts or Gotham City. Still, you feel like you need a change of pace. Something fresh, fun and exciting… but that still allows you to embrace your inner nerdiness and love of all things fiction.
Chances are, you already know about the classic Wisconsin Dells experience. You know about the awesome waterparks, go-karts, and endless thrill rides, but did you also know there is a world of magic and mystery catering to those who might prefer a more fantasy-inspired experience? Whether alone or with some like-minded companions, Wisconsin Dells has a myriad of attractions and stores to feed your imagination and satisfy your cravings for swords, dragons, and magical realms.
So… where should a self-proclaimed "nerd'" begin his or her adventure? Check these out!
Asgard Axe Throwing
Throwing sharp objects never felt so right! Mom and dad probably tried to dissuade you from these types of activities when you were a wee lad or lass, but now that you're an adult, you get to break the rules! Asgard Axe Throwing is a hot new attraction where unleashing your inner-Viking is not only encouraged… it's absolutely necessary. Sip on an ice-cold brew, challenge your friends, and commit to making some history-inspired memories. Or, maybe just imagine you're perfecting your wielding skills in preparation for the next time a blood-thirsty horde of ravenous Orcs attacks your keep. You know… you do you!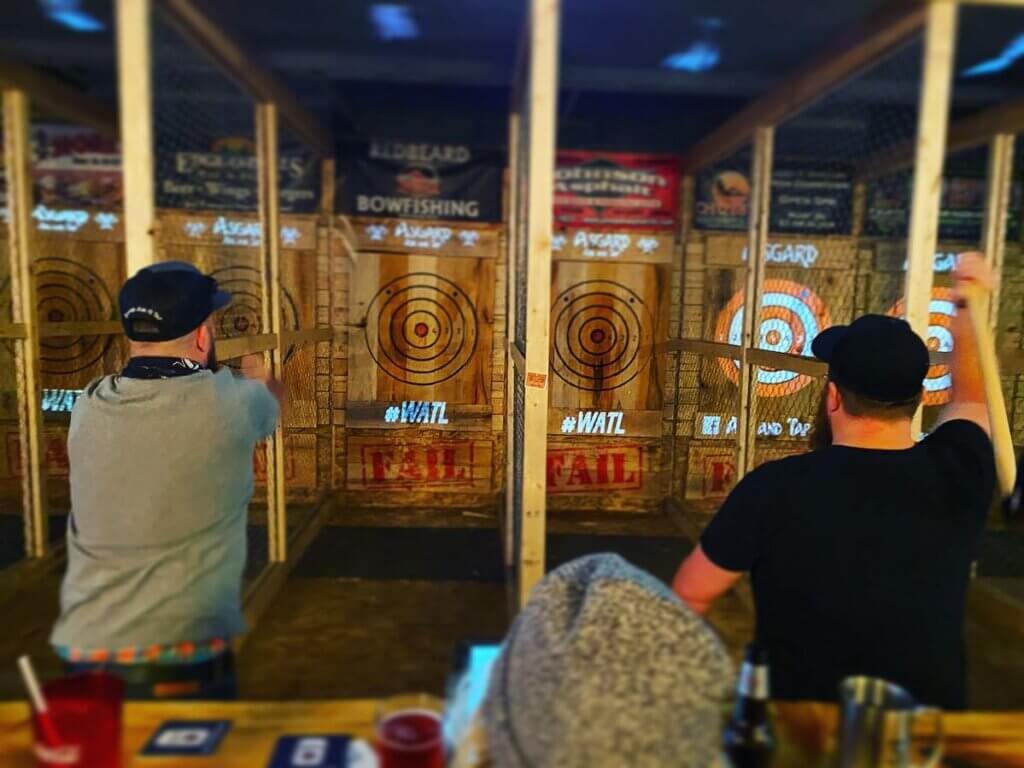 Wizard's Quest
Get your real-life wizard on at Wizard Quest, a unique take on gaming located in the heart of downtown Wisconsin Dells. Put your gaming skills to the test, using a tablet to embark on a selection of themed quests that lead you through a massive labyrinth of puzzles and challenges. Now this is your type of adventure! It's got the techie, gaming element that you know and love, but takes it to a new level with its interactive, real-world adventure experience. If you have a love for puzzles, riddles and mazes, Wizard Quest is going to knock your Gandalf-print socks off!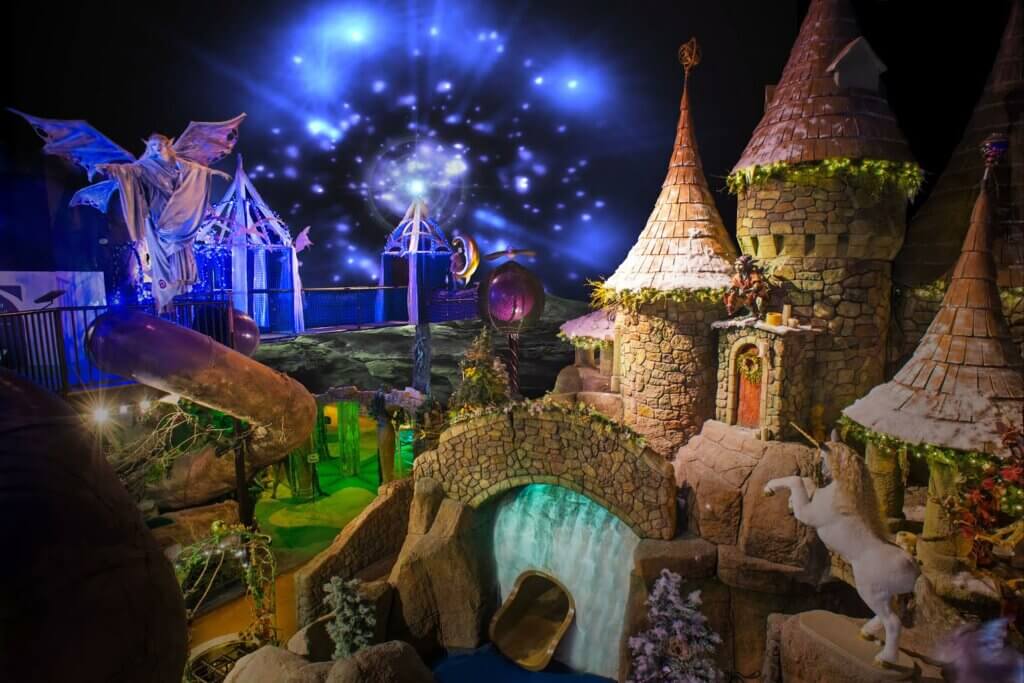 Ye Ole' Nerd Shop
If anime, superheroes and Funko POP figures get your heart racing, you've just gotta make a pit stop and get your fix at the Ye Ole' Nerd Shop. The name says it all, with a unique selection of nerdy merch to keep your collections fresh and your reputation on point. Whether you're a gamer or a movie buff, a fan of the classics or new school creativity, this fun little shop has something to make you smile and shout, "OMG! This is AWESOME!"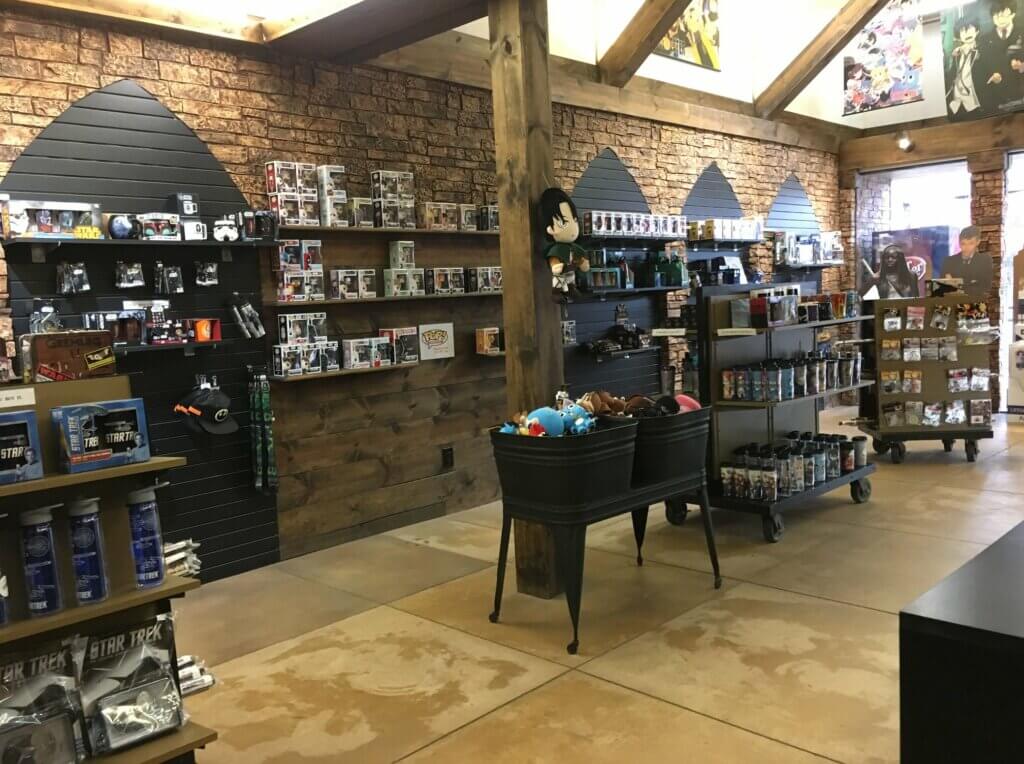 The Point
There's no doubt that if you are a lover of fantasy weaponry or far-off kingdoms, then a visit to The Point is something you won't want to miss. This intriguing joint calls out to anyone who has ever dreamed of owning their own katana blade. Here, you can feast your eyes on some of the sweetest swords and coolest knives around, including replica weaponry inspired by popular video games and fantasy TV series. Pick up a show-stopping, one-of-a-kind display piece that will make you the envy of all your gaming buddies.
Rick Wilcox Magic Theatre
When it comes down to it, mystery and magic is at the heart of all of us nerds. It's like we were born with an innate appreciation for magic, whether it emanates from the gnarly end of a wooden staff, a deranged wizard's wand, or from the hands of a skilled magician. So, maybe it's time to treat yo' self and indulge in an amazing showcase of all things unbelievable at the Rick Wilcox Magic Theater! Rick's skilled displays will entertain you with incredible illusions and classic, awe-inspiring tricks that will leave you feeling like a kid exploring Narnia again. If you're lucky, you might even find yourself up on the stage getting a first hand, magical experience with Rick Wilcox himself… No extra charge!
You see, even though you might not be the zip-lining, rollercoaster-riding, waterpark-going personality type, it's totally fine! Variety is the spice of life, and Wisconsin Dells has plenty of options allowing you to embrace and celebrate your inner nerd in your own way. That's really the greatest thing about the Dells: it truly offers something for EVERYONE. Now get out there, and make some fiction-inspired memories!