It's time to spoil yourself with the most decadent cheesecake in the Dells & Lake Delton area! Check out our top six go-to cheesecake spots and then go and treat yourself to one (or all) of these slices!
LITTLE VILLAGE CAFE
Featured cheesecake: Orange Dreamsicle Cheesecake
Summer will be calling your name when you sink your teeth into Little Village's triple-layered Orange Dreamsicle cheesecake! Orange you glad they created this dreamy recipe?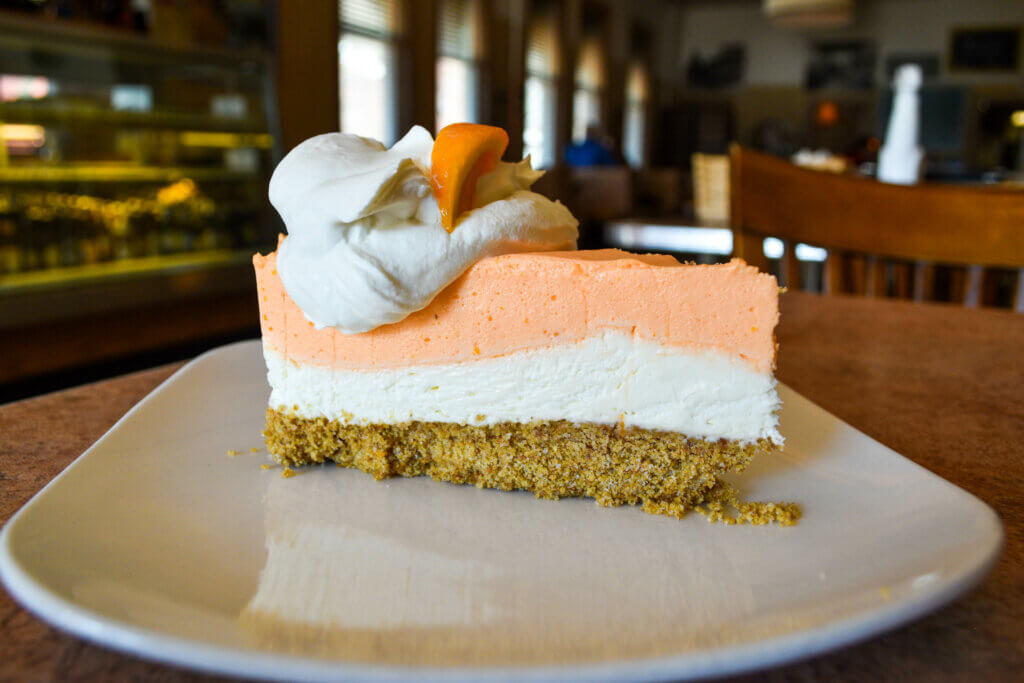 MACS MACARONI AND CHEESE SHOP
Featured cheesecakes: Turtle & Peanut Butter Cup Cheesecakes
What Wisconsinite wouldn't want to follow up their cheesy lunch with even more cheese? MACS Macaroni and Cheese Shop has the perfect way to top off that bowl of mac!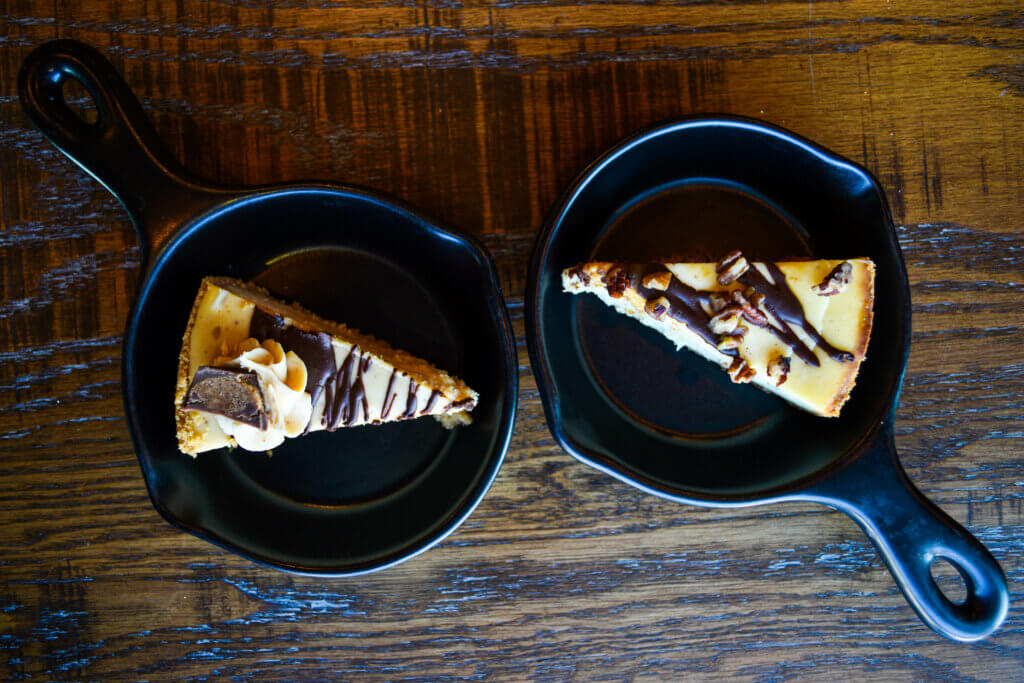 CHEESECAKE HEAVEN
Featured cheesecakes: THE WHOLE MENU!
Using the best and freshest ingredients, all of the cheesecakes at Cheesecake Heaven are handmade in small batches and delivered to remember. You can practically taste the quality and care in every bite.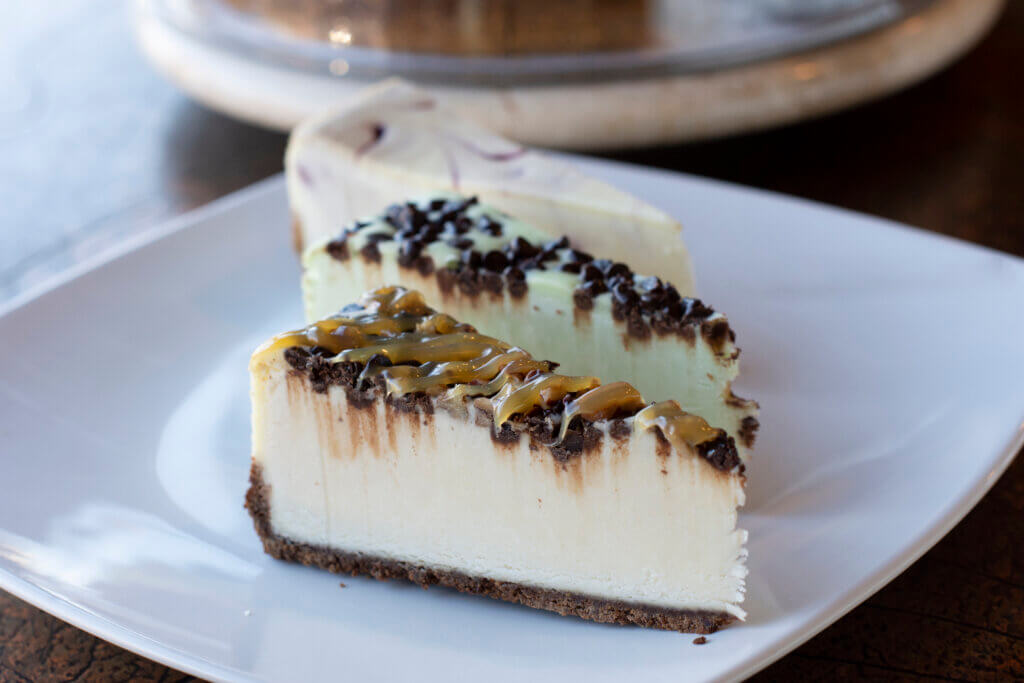 HIGH ROCK
Featured cheesecake: Pop Rocks Cheesecake
High Rock Cafe offers a unique, delicious, and mouthwatering cheesecake laced with Pop Rocks! It's served with whipped cream, crème anglaise, strawberry sauce, and a side of aesthetically pleasing.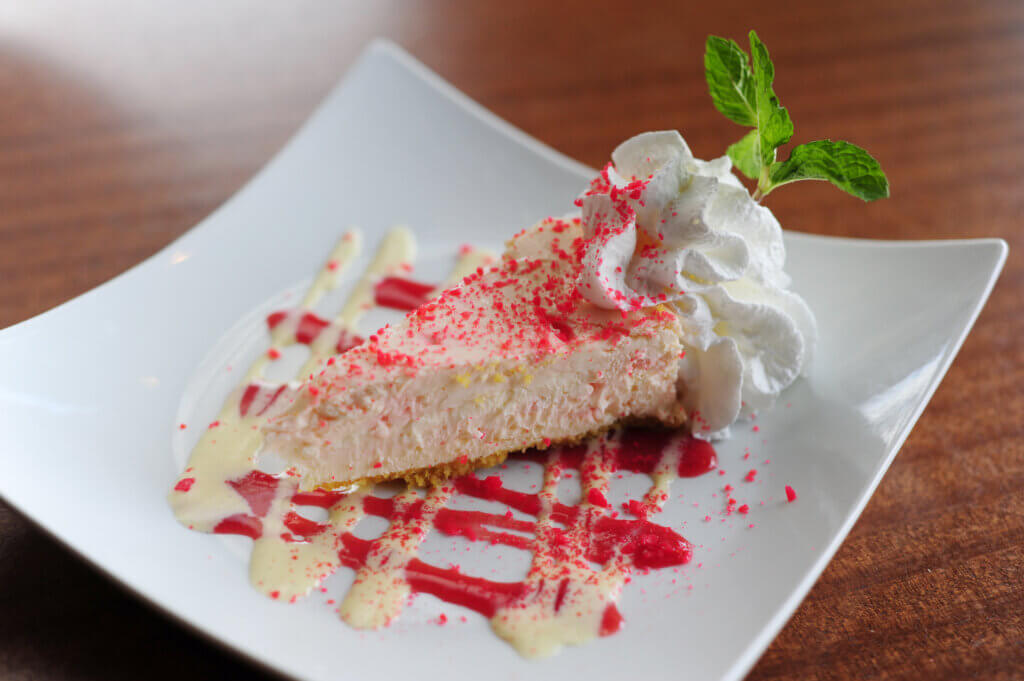 KAMINSKI'S CHOP HOUSE
Featured cheesecake: New York Cheesecake
Not only is this the BIGGEST slice of cheesecake we've ever seen, but Kaminski's Chop House certainly knows something about presentation. Strawberry roses, anyone?! Those fresh berries represent everything we love about summer!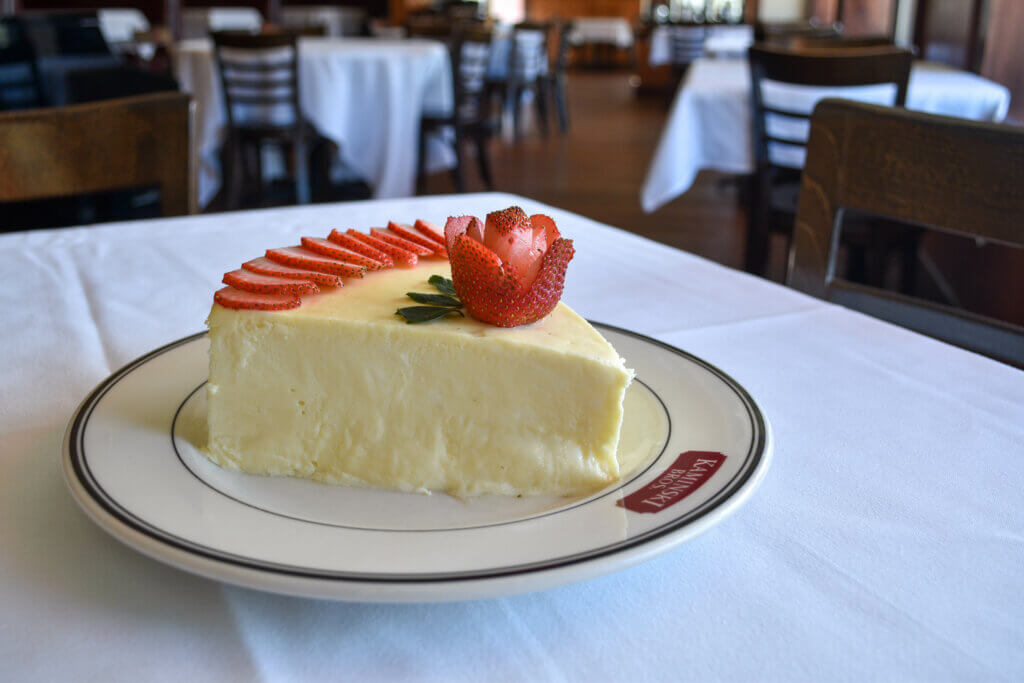 GREEN OWL
Featured cheesecake: Peanut Butter Cheesecake
This slice is filled with ooey gooey peanut butter and topped with a thin and delicate layer of Green Owl's specialty chocolate. This is simple and gourmet at its best.